This year more than ever, spending time outside is essential for our overall well-being, even when the temperature dips way down. Meeting up with friends outside is so important, inquiries from our community for lasting, warm and affordable winter gear are coming in fast and furious.
That is why we are thrilled to share this year's Winter Gear Guide—your how-to guide for keeping kids (and ourselves) comfy and active outside all winter long—all based on wisdom we've gathered from thousands of Tinkergarten Leaders over 25 seasons.
We've tried to select items for their value—options that will pack a lot of warmth for your buck. Winter gear costs can really add up, but if you pick wisely and layer right, you can support kids with staying and playing outside every day this winter without needing to buy several of everything.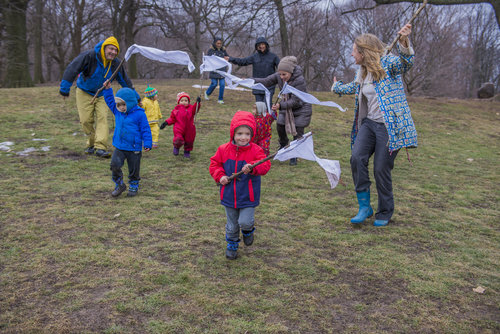 Kids need to play together and, during COVID-19, the outdoors are the safest place to do it. We need to get comfortable playing outside—and staying outside—when temps are cold.
Why get outside in winter?
Getting outside in winter is not only safe, but highly beneficial to our emotional and physical health. Today's kids get 50 percent less time outdoors than children in the 1970s—and many of the health conditions that afflict kids now, like asthma, obesity, Vitamin D deficiency, ADD, and more track with that trend. Think of being outside year-round as your apple-a-day for wellness, offering sunlight, fresh air, physical activity, and just the right activation of all of our senses. Plus, for this year, outdoor playdates will be the only way many of us will be able to stay safe and connected to dear friends.
Also, navigating some cold-induced discomfort builds resilience and grit to help kids handle the snowballs life will throw their way.
Still worry that bringing kids outdoors in the blustery chill can be dangerous? On most days it's truly not—and you can use tools like this chart to see what experts deem "safe." Most of the time, as long as you are dressed well, time spent learning and playing outdoors is good for all.
Layering
The key to staying outside to play in the cold is dressing in the right layers. Depending on where you live, you may need two or all three of the following to stay cozy:
A base layer (e.g. long underwear)

A middle layer (e.g. pants, fleece)

An outer layer (e.g. shell, snow or rain pants)
Base Layers
These are necessary in deep-freeze regions like Minneapolis, MN. Undershirts and leggings, whether polyester or made of pricier wool, should be tight to skin for maximum warmth. For wet and chilly areas, you'll want to pair thick socks with rain or winter boots, sized to accommodate the socks, of course. In milder regions, a t-shirt will do the trick, and pajama bottoms can sub in for leggings. Bonus: Your kids will already be wearing them, so there'll be no struggling to get them on!
Long Underwear: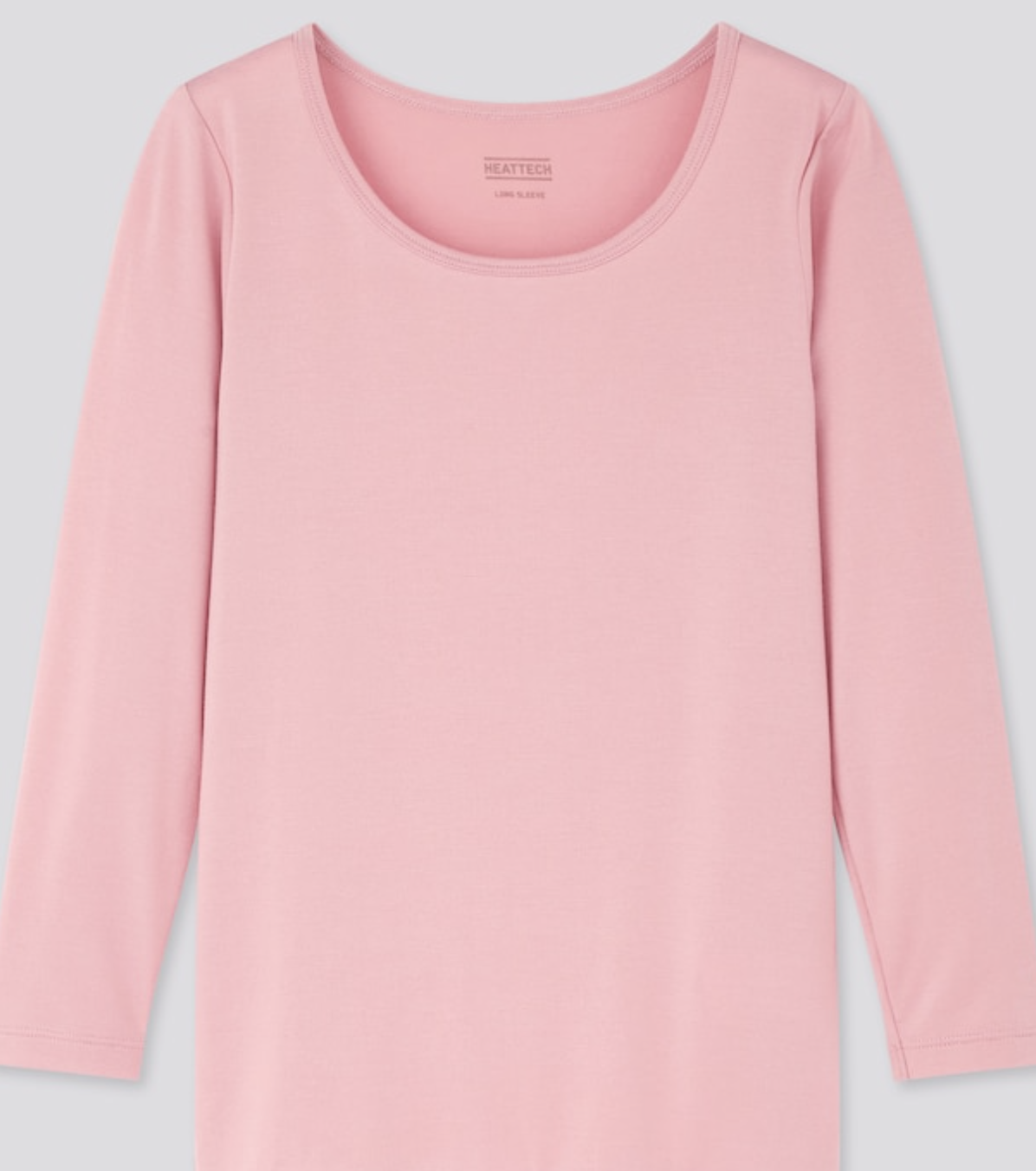 Heattech base shirt and leggings, $7.90 (toddler)-$9.90 (kids), from

Uniqlo

.

Various long underwear options from

REI

, $13-$20 (kids)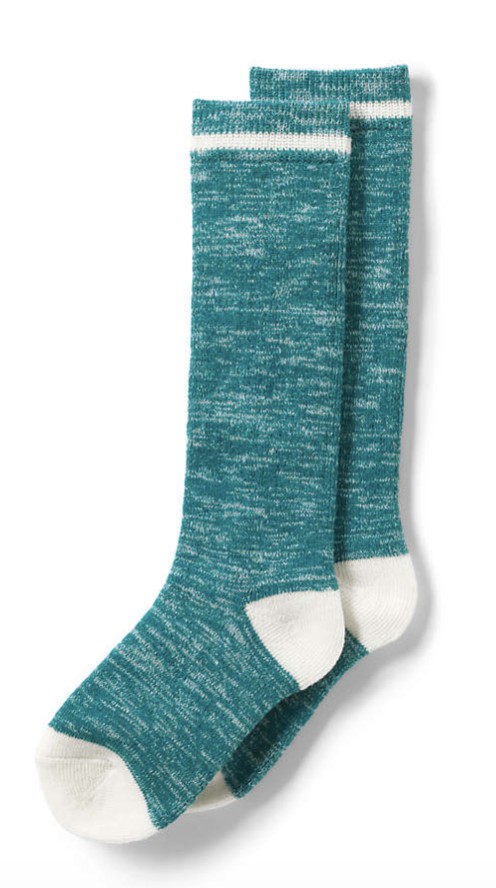 Socks: Thermaskin Heat Boot Socks (frequently on sale), $14.95 at Land's End.
Second Layers
These can be sweaters or fleece, and in milder regions, they're your outer layer, too! Colder areas will want to add on.
Top: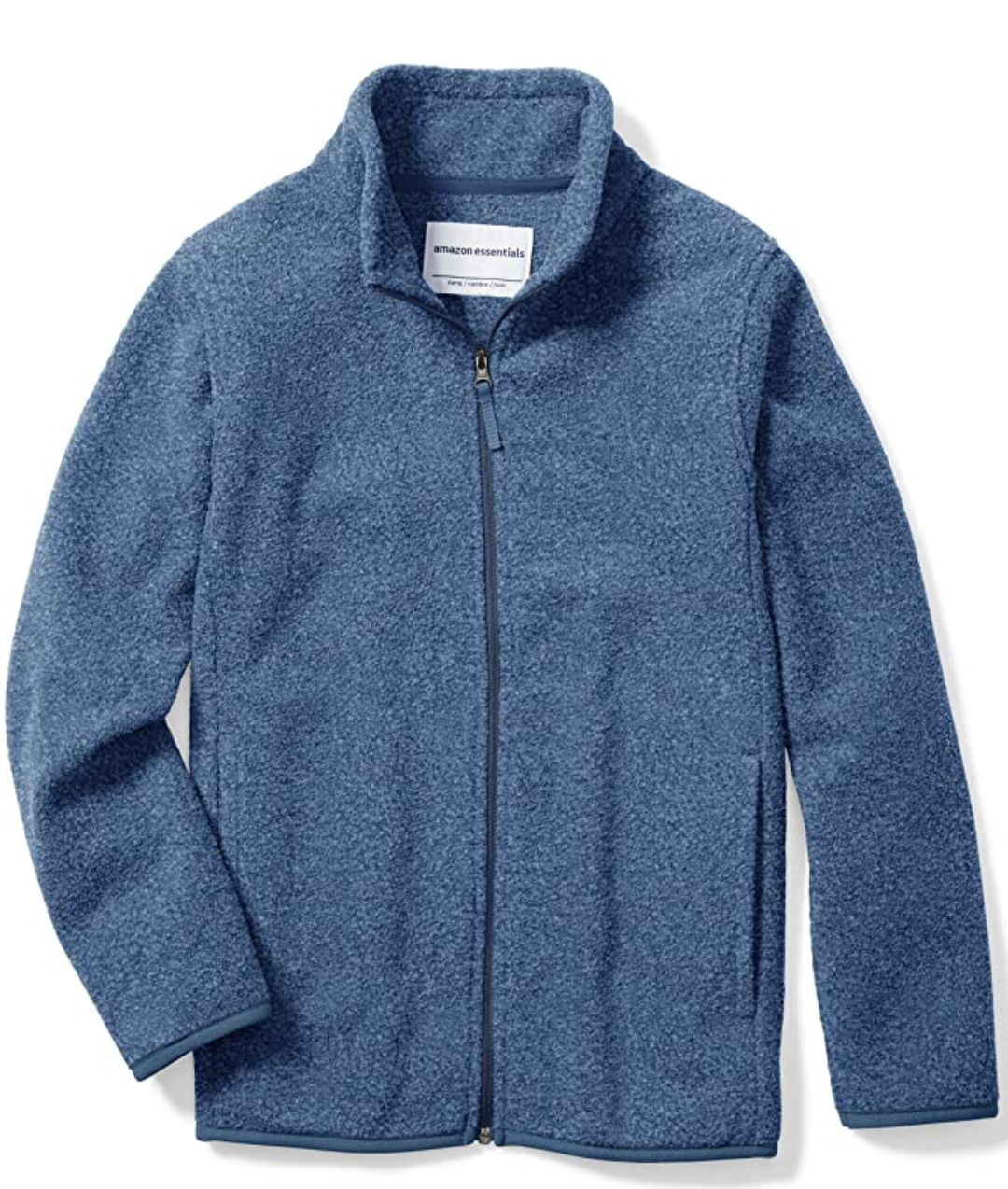 Pants: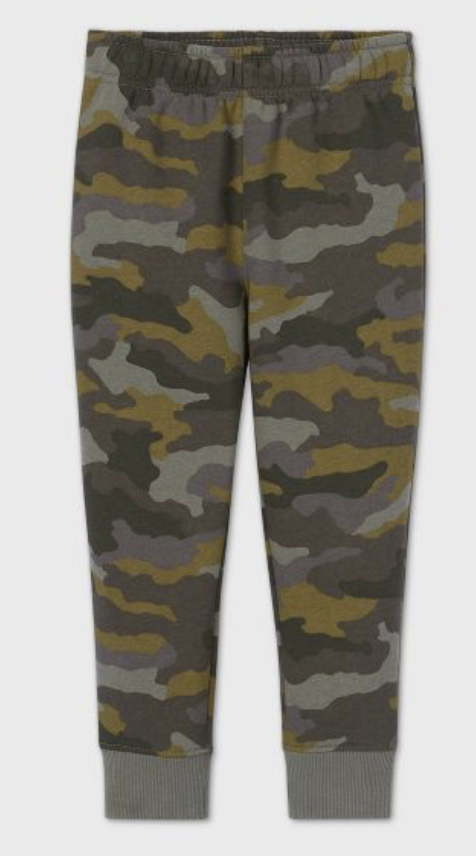 Outer Layer
Let it snow, indeed! In the most frigid temps, you'll want to wrap your littles in an insulated, water-proof outer layer. When it comes to snow pants, opt for overalls for maximum coverage. And size the coat with the number of layers you'll be wearing in mind.
Snow bibs:
Get snow bibs for kids for as low as $17.99 at

Target

to get you started.

If you want to invest a little more,

Lands End's Kids Outerwear

is tough, lasting and is running early 40-50% off sales on bibs that start at $70.
Snow coat: Waterproof winter jacket, $48.97-$100 (depending on sale), at Land's End.
Rain coat: Blocktech parka, $19.90 at Uniqlo.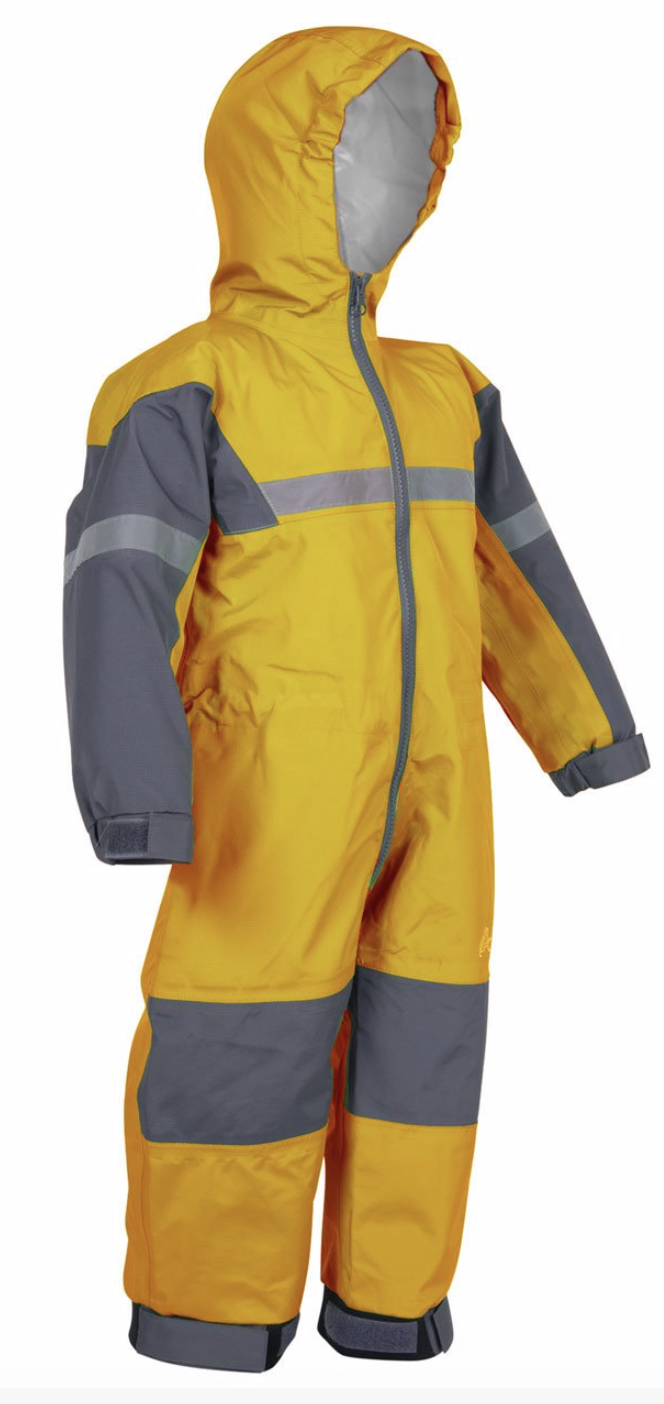 Rain suit: Oaki Wear Rain Suits, $59.99 at Oaki [These can double as snow suits with layers underneath, too!]
Footwear
In mild regions when it's not rainy, kids' own sneakers will do the trick. In wet weather, invest in a pair of rubber rain boots. They keep kids' feet dry and, more importantly, provide that extra fun puddle-stomping weight for maximum splash. For cold and snow, insulated boots are a must (if you're wearing your rain boots in the snow, double up on socks).
Snow boots: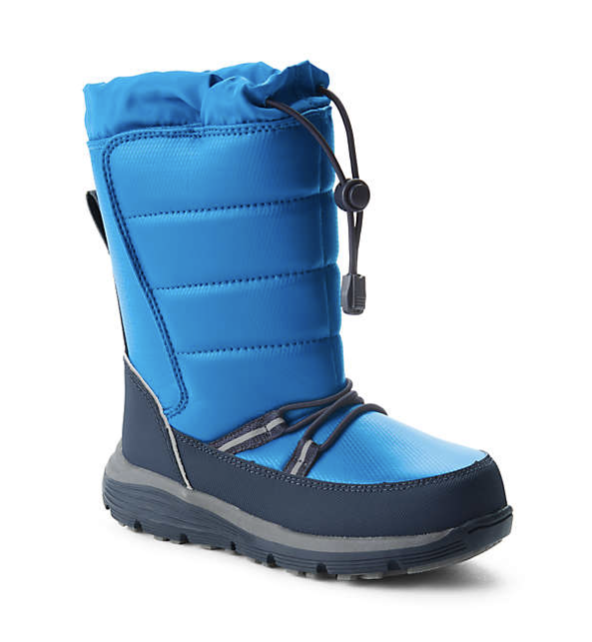 Insulated snow boots, $38 before Black Friday at

Lands End

.

Indestructible winter boots: Bogs Kids Winter Boots, $90 at

Bogs

. These are a bigger investment, but stay super dry, work in rain or snow and make super hand-me-downs.
Rain boots: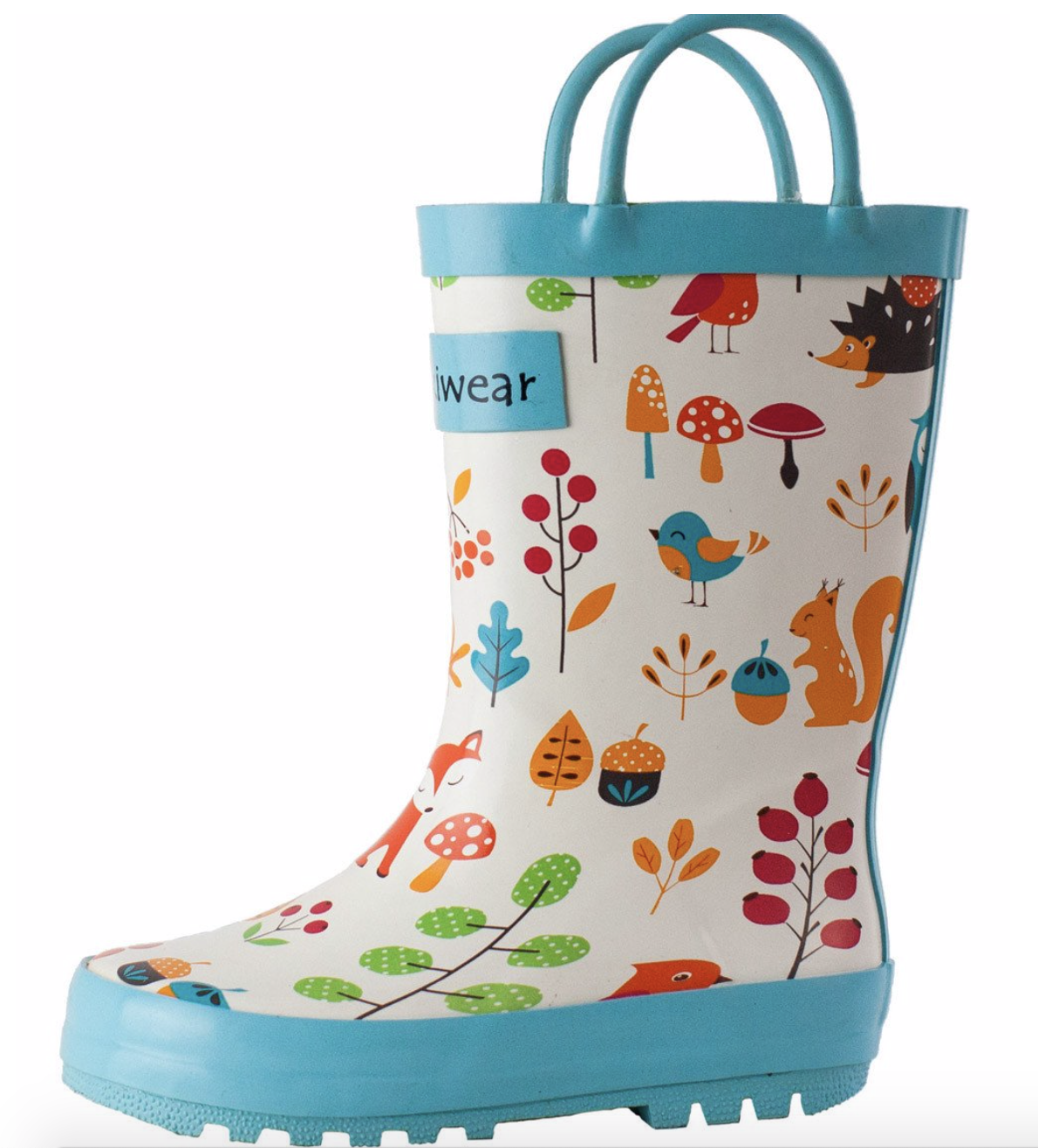 Forest animals (of course) print, $24.99 at Oaki.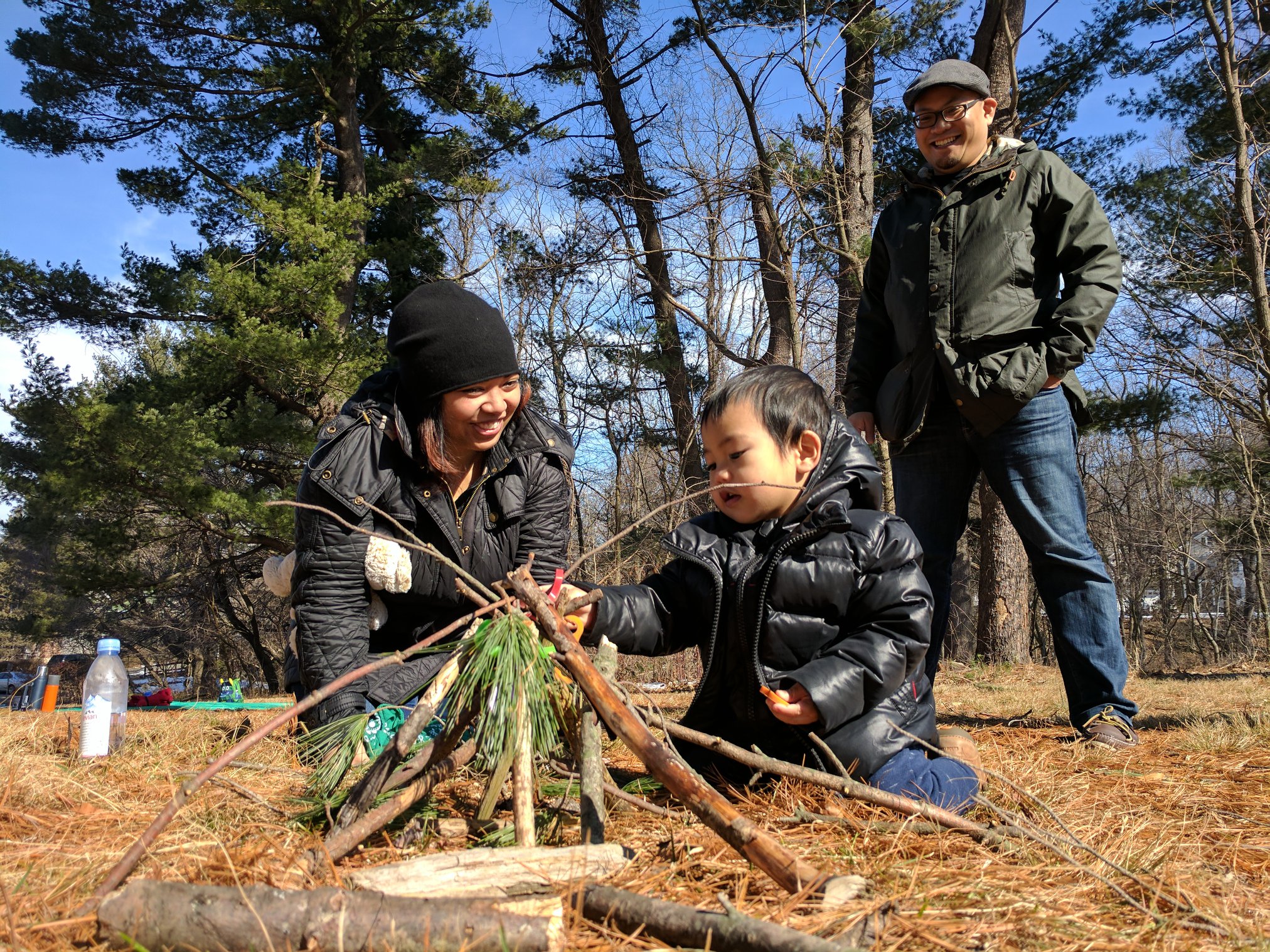 HOW TO KEEP GEAR AFFORDABLE
Depending on how much you need, gear can be spendy—especially once multiplied by multiple siblings. Here are some of our favorite ways to save and find affordable, quality gear:
Instead of more toys,

ask friends and family for gear

as holiday gifts! (There are

Tinkergarten gift cards

, too!)

Check local Facebook marketplaces

and search for

Facebook Groups

focused on parenting or free swapping.

Find local clothing swaps and groups.

If your school or parenting group doesn't have one, organize one so everyone you can size up! You can also look for a local

Buy Nothing

or

Freecycle

group.

Shop

EBay

You'll need to sift, but deals on used and new clothes abound.

DIY Repairs

If you're crafty, patch snow pants and get another season/hand them on down.

Here's how

.

Find deals

or buy used from top brands.

Patagonia—Not a bargain, but the best quality around, with great eco-cred—these are the ultimate hand-me-downs. And, you can find some deals on their

worn wear site

. Or, check Patagonia Web Specials for deals.

Oaki

—High quality snowsuits, puffy jackets, boots and more from a marvelous, mission-aligned brand. Plus, you can use the discount code

Tinkergarten

, to get 20% off ANYTIME!

REI

—Another high quality gear source who is committed to making the world a better place with great gear and the #Optoact and #Optoutside movements. REI has a

used gear section

, too.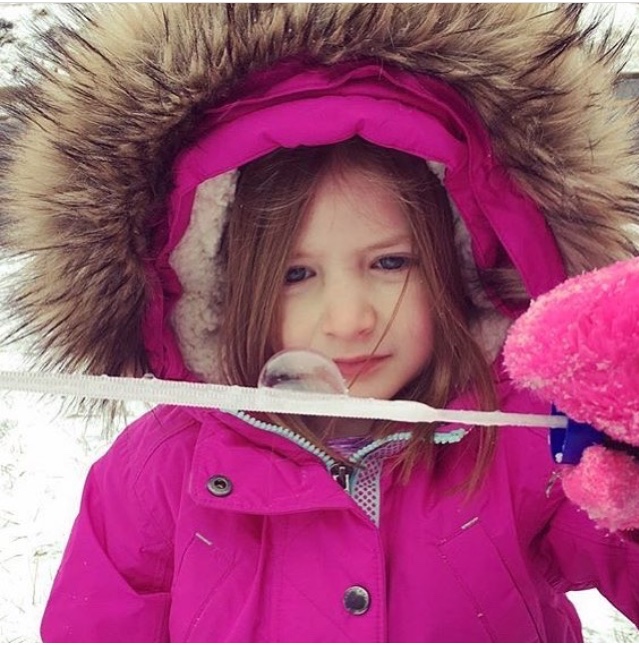 MORE RESOURCES FOR YOU: