November is Native American Heritage Month! This is a special time of year for our family — my three children and I are Creek-Seminole and I'm a citizen of the Seminole Nation of Oklahoma. This month, we have been talking even more about our own heritage as well as those of other Native people and communities. And I know that, like us, many families are looking for high-quality resources to help children learn about and celebrate Native American culture—both this month and throughout the year.
To help you get started, I reflected on the books I've enjoyed reading with my own children, and then I turned to fellow Tinkergarten Leader Cholena Smith-Boyd for more ideas. Cholena is a member of the Shinnecock Indian Nation of Long Island, NY and, as the former Education Program Manager of the Shinnecock Nation Cultural Center and Museum, she has a unique understanding of the importance of preserving Native cultures.
Together, we've selected ten beautiful picture books to help inspire your family's learning journey. All of these books are written by Native authors about Native protagonists, and many feature illustrations by Native artists, as well. We are grateful for these stories told from the perspective of Indigenous people and in their own voices. We also encourage you to further support Native American heritage by seeking out Indigenous-owned bookstores, whenever possible. Birchbark Books and Red Planet Comics and Books are two I can recommend for starters.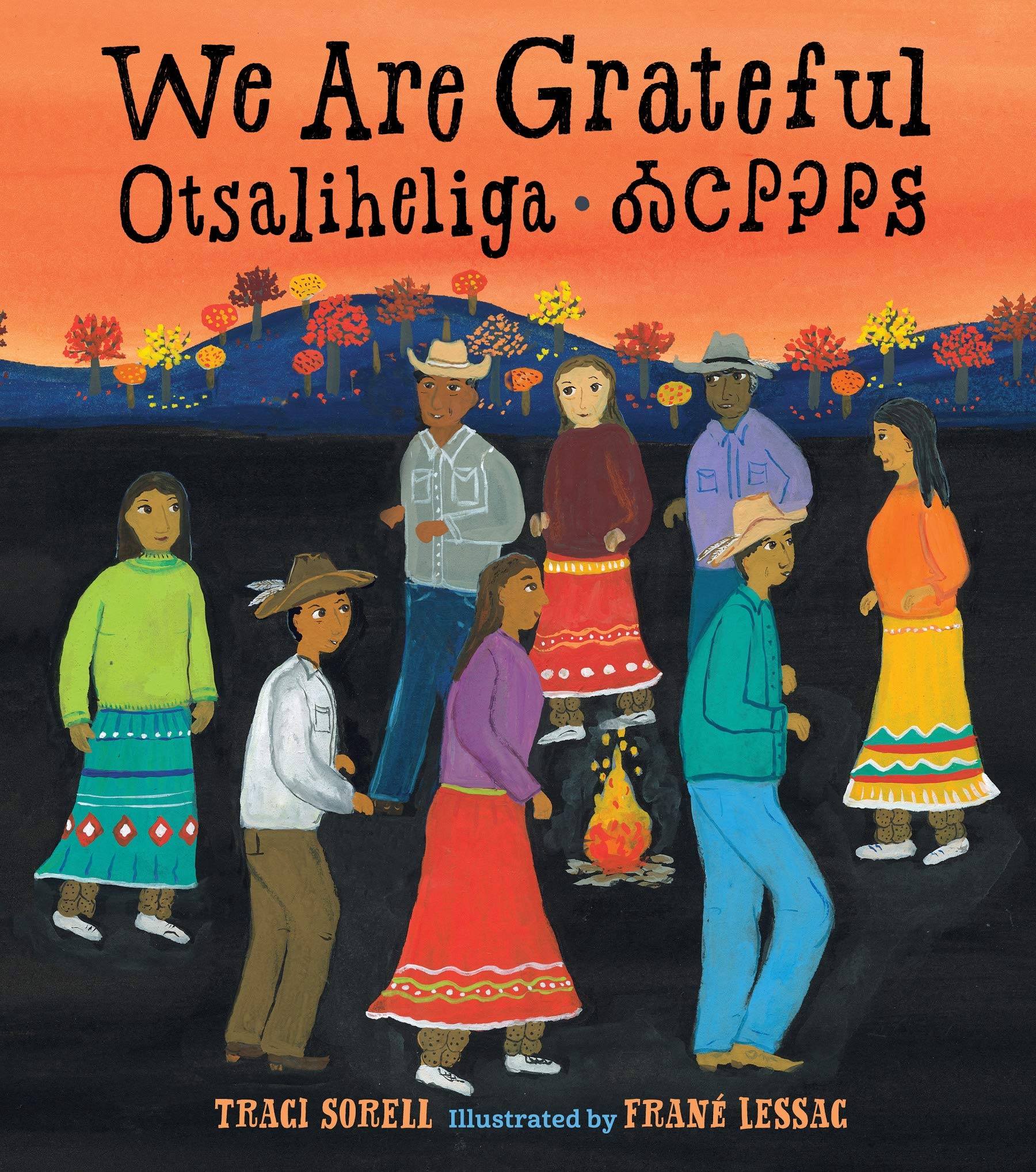 We Are Grateful Otsaliheliga by Traci Sorell (Cherokee), illustrated by Frané Lessac
"Cherokee people say otsaliheliga to express gratitude. It is a reminder to celebrate our blessings and reflect on struggles — daily, throughout the year, and across the seasons." This story takes the reader through all four seasons and introduces children to the individual beauty of each one. From cool breezes and falling leaves, to elders sharing stories and gathering spring's first food, contemporary Cherokee culture is woven throughout the journey.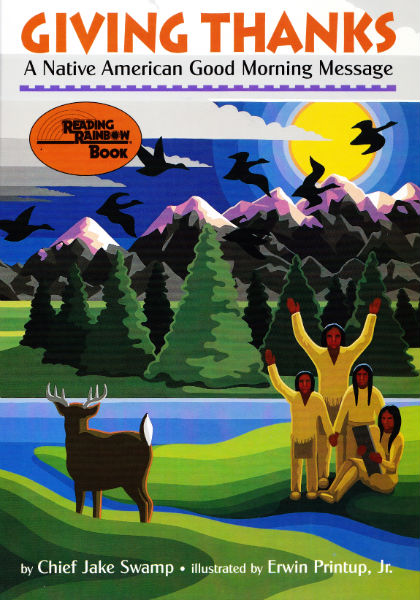 Giving Thanks: A Native American Good Morning Message by Chief Jake Swamp (Tekaronianeken), illustrated by Erwin Printup, Jr. (Cayuga/Tuscarora)
This book is based on the Thanksgiving Address, a morning prayer message of gratitude for Mother Earth from the Haudenosaunee or Iroquois (Six Nations) people— Mohawk, Oneida, Cayuga, Onondaga, Seneca, and Tuscarora. These words are still spoken at ceremonial gatherings held by the Iroquois.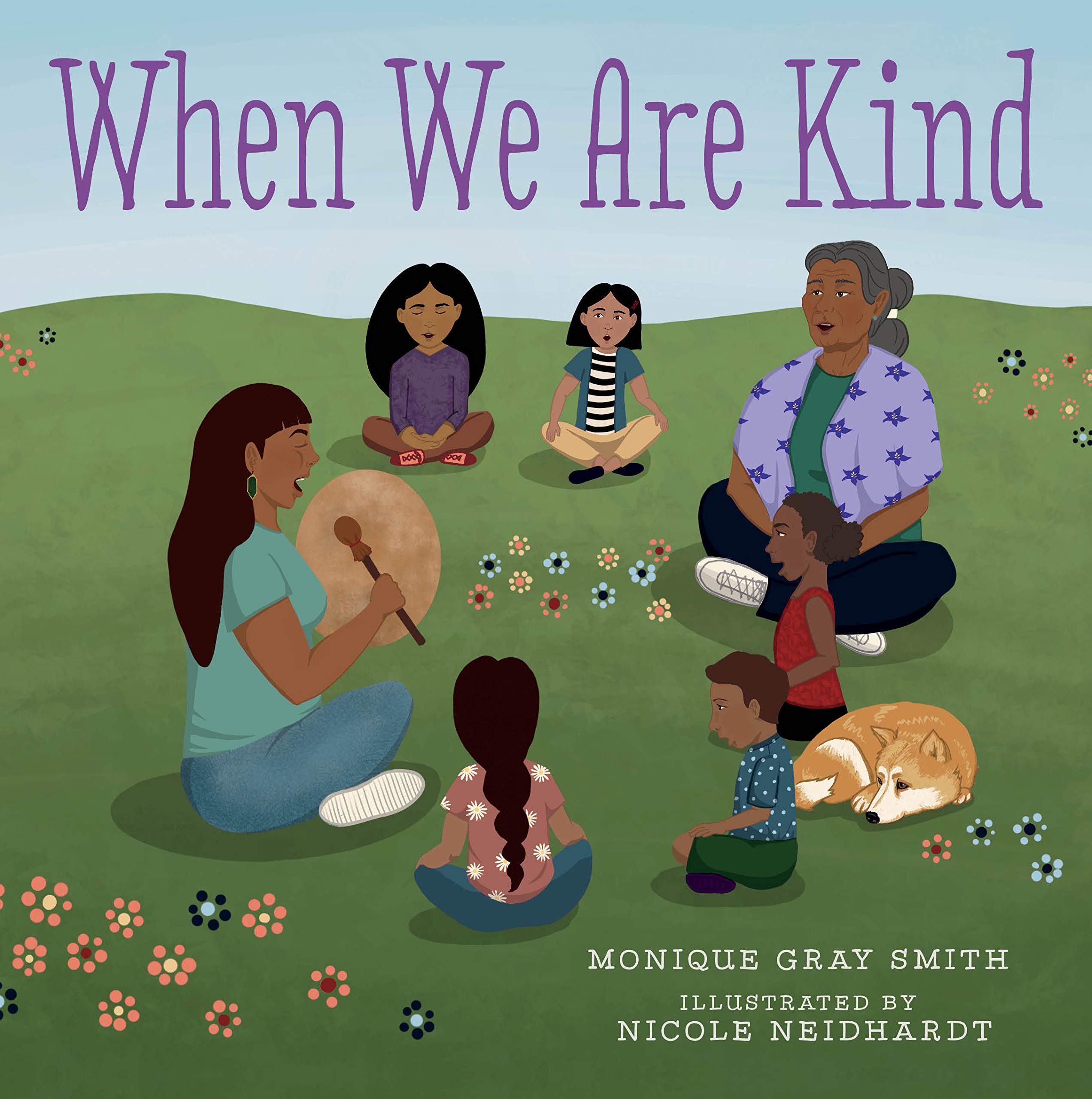 When We Are Kind by Monique Gray Smith (Cree, Lakota), illustrated by Nicole Neidhardt (Diné)
Written in both English and Diné (Navajo), this beautiful story encourages kindness through simple, loving acts like helping our neighbors and taking care of the earth. Children are also encouraged to think about the acts of kindness from others that help them feel joy, happiness, comforted and loved and the impact our kindness has on one another.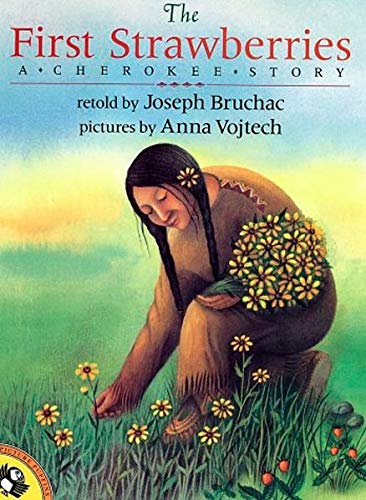 The First Strawberries: A Cherokee Story retold by Joseph Bruchac (Nulhegan Abenaki), illustrated by Anna Vojtech
This Cherokee story tells how strawberries came to be and outlines their significance in Cherokee culture: "To this day, when the Cherokee people eat strawberries they are reminded to always be kind to each other to remember that friendship and respect are as sweet as the taste of ripe, red berries."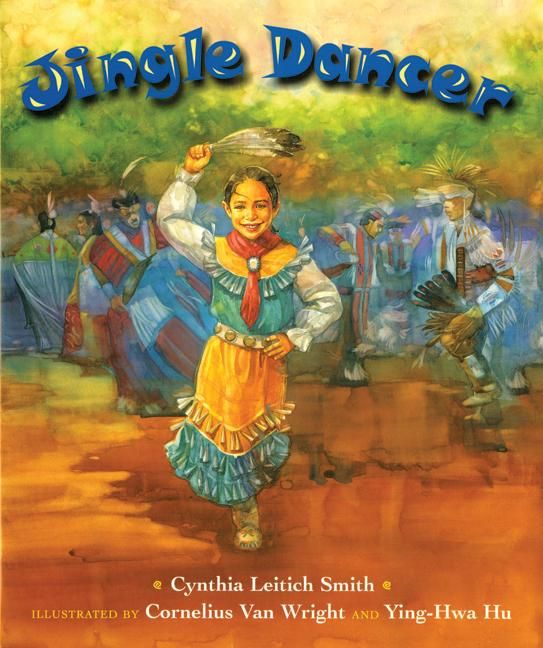 Jingle Dancer by Cynthia Leitich Smith (Muscogee Creek), illustrated by Cornelius Van Wright and Ying-Hwa Hu
Jenna is a member of the Muscogee (Creek) Nation and is also of Ojibway (Chippewa/Anishinabe) descent. Jenna hopes to jingle dance at an upcoming powwow, but her dress is not yet complete — it has no jingles. With the love and support of family, friends, and community, Jenna sets out to complete her regalia and dance with the joy shared by generations of her family.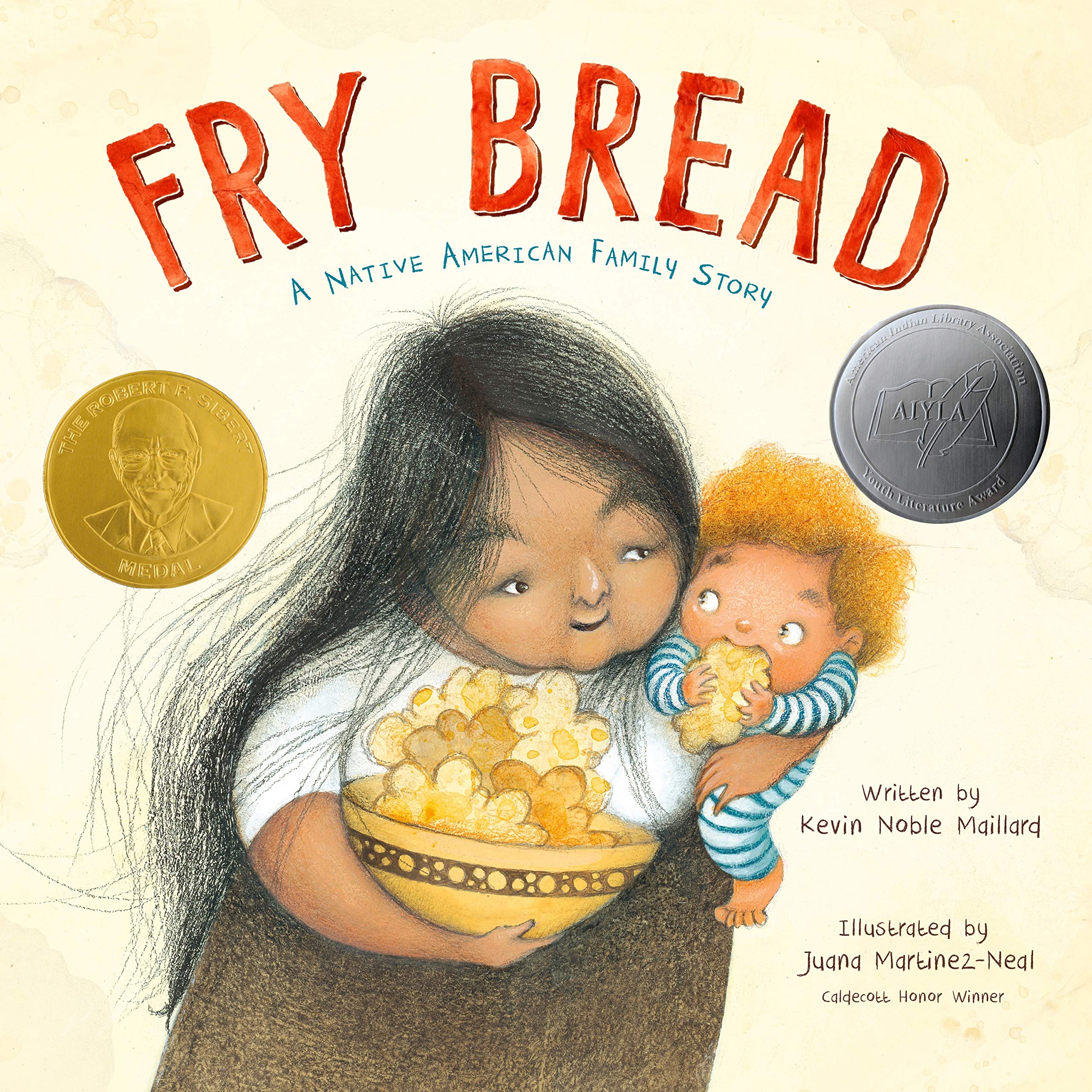 Fry Bread: A Native American Family Story by Kevin Noble Maillard (Seminole), illustrated by Juana Martinez-Neal
For many Native families, fry bread — and the story and history behind it — holds deep cultural significance. This beautifully illustrated book depicts a modern family making, enjoying, and remembering the rich history of this traditional food and the importance it holds in the community.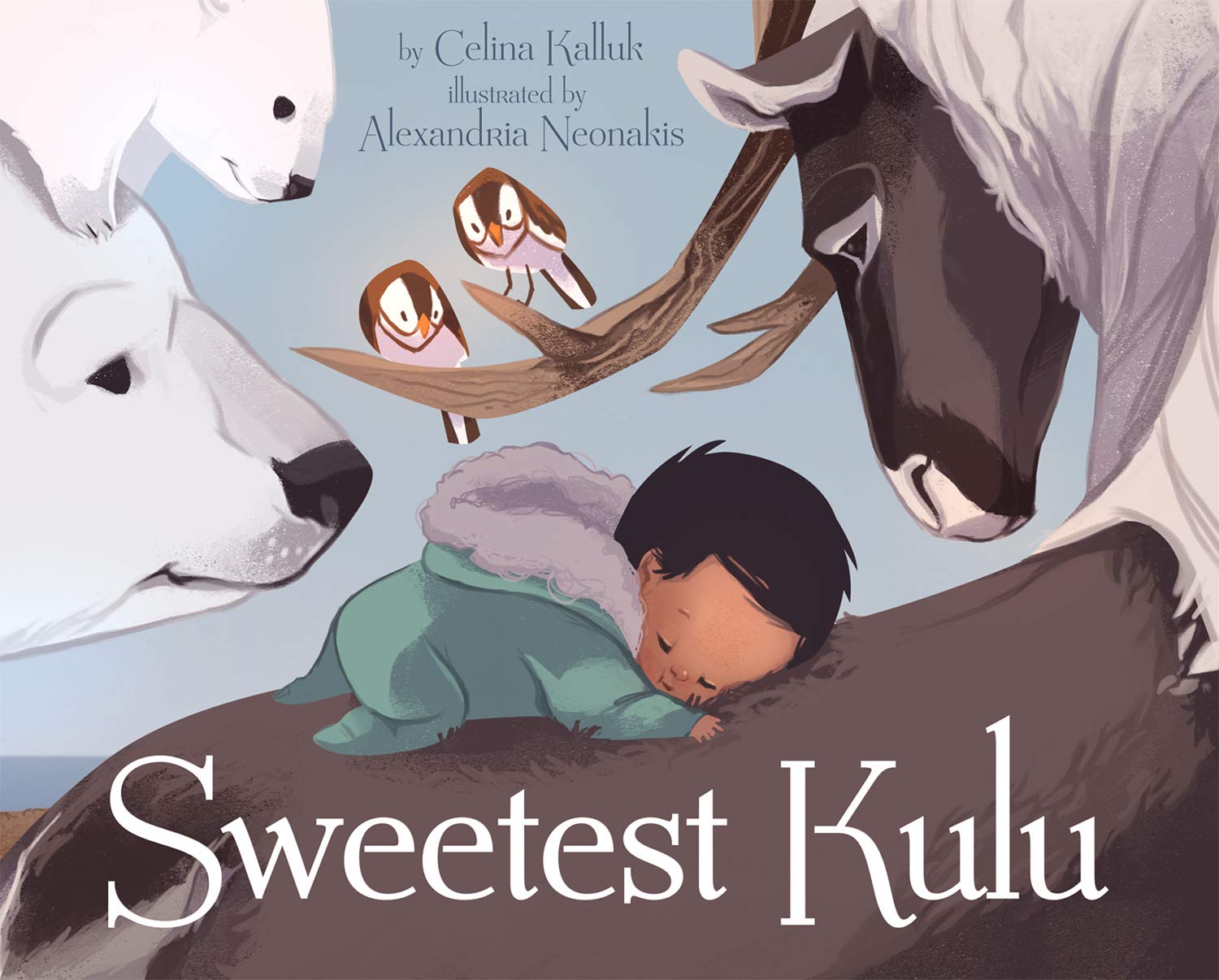 Sweetest Kulu by Celina Kalluck (Inuk), illustrated by Alexandria Neonakis
Newborn baby Kulu is welcomed into the world and showered with gifts from all of the arctic animals. From seeds, to patience, to tenderness and how to protect what you believe in, baby Kulu is celebrated in true love.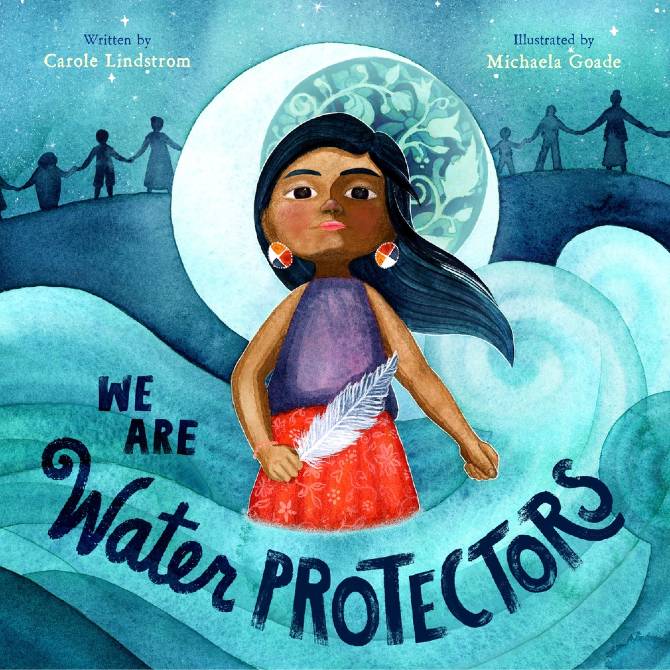 We Are Water Protectors by Carole Lindstrom (Anishinaabe/Métis), illustrated by Michaela Goade (Tlingit/Haida)
"Water is the first medicine, Nokomis told me. We come from water. It nourished us inside our mother's body as it nourishes us here on Mother Earth. Water is sacred, she said." Inspired by the many tribal nations fighting to protect Indigenous lands and waterways, this story illustrates the power and importance of rallying together to stand for water, land and life.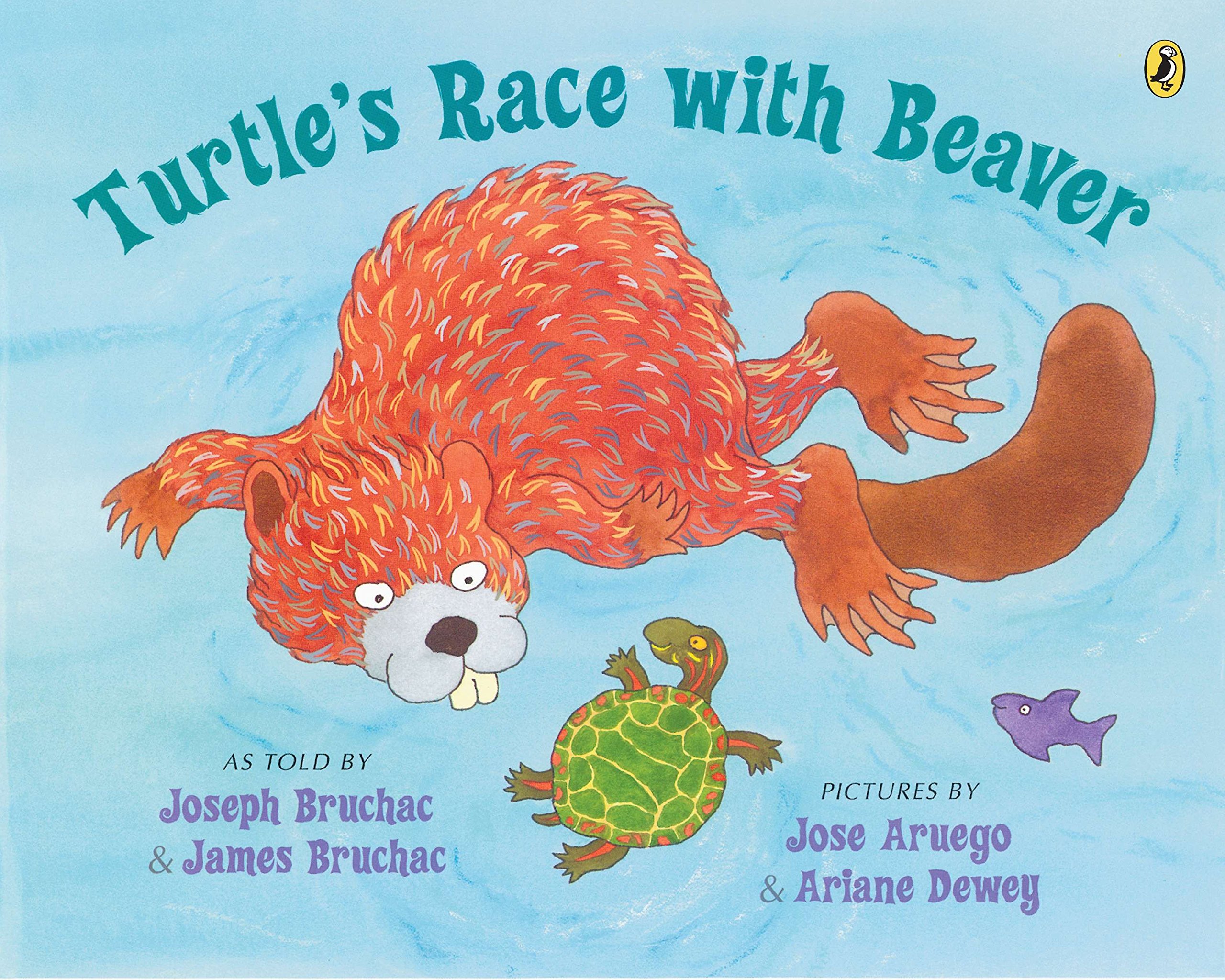 Turtle's Race with Beaver as told by Joseph and James Bruchac (Abenaki), illustrated by Jose Aruego and Ariane Dewey
Based on a traditional Seneca story, this teaching tale is also still alive in oral tradition across many Indigenous cultures. Children will delight in the thrill of the race between a small turtle and a big, strong beaver.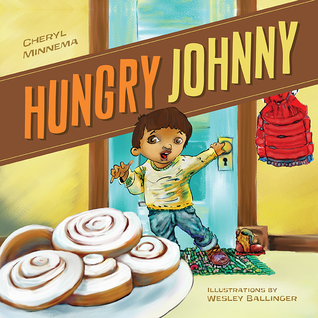 Hungry Johnny by Cheryl Minnema (Mille Lacs Band of Ojibwe), illustrated by Wesley Ballinger (Mille Lacs Band of Ojibwe)
Young Johnny likes to eat and is looking forward to a gathering at the Community Center, but it is a long time to wait. After a long drive and traditional Ojibewe prayer, it is finally time for the feast, and a hungry Johnny must wait for the elders to eat first. Johnny's grandmother gently teaches him lessons about gratitude, patience, and respect for elders and Johnny comes to understand the importance of these when a special guest arrives to join them at the Community Center.