Gratitude Expression Activity for Kids
Saturday, September 30th is the 24th annual National Public Lands Day, the nation's largest, single-day volunteer effort for our public lands, an incredible series of events brought to life by our partners at the National Environmental Education Foundation (NEEF.org). From national to local parks, hundreds of thousands of Americans will spend the day engaged in direct service of public green spaces. Naturally, we at Tinkergarten are all in! But, we did wonder, "Can our young kids genuinely and safely participate in traditional service projects like trail clearing and trash clean up?" Agreed that such old-school projects seemed out of reach, we searched for a fun, engaging and age-appropriate way to help our young ones help out.
Our answer: Make Thank You cards for the men and women who make it their work to care for our parks. On or around National Public Lands Day, we'll be using kid-invented nature paint to decorate and display thank you cards of all sizes. We'll be photographing these expressions of gratitude and sharing them across our networks and, most importantly, delivering them to the Park Departments to whom we owe endless gratitude.
If you are enrolled in a class, you'll be sure to enjoy this experience with your child. If you live near a Tinkergarten leader, visit tinkergarten.com/classes or reach out to your local leader to join an NPLD event. If you are further afield, try the following DIY version as a family. Whatever you do, share a photo of your Thank You card using #NPLD and #Tinkergarten, and know that we are grateful that you've joined us in caring for our public lands.
The Guide
Ask: Engage in a conversation about your special, local park. Ask questions like, "What are our favorite things to do in Groff Park?" "What is our favorite spot in the Groff Park?"
Wonder: "Do you know who takes care of the park and all of the trees, plants and animals who make it their home?" Do a little research online, and share the name and photo, if available, of the Parks and Recreation Department staff who take care of the park. Giving kids a name and face makes the idea of the park steward concrete for kids.
Brainstorm: "How could we thank Dave for all that he and his team do for the park and for us?" "What are some ways that we can thank people?" Entertain ideas, but introduce the idea of Thank You cards.
Create a card: We created giant cards to use in our events and classes, but you can simply take paper (watercolor paper is extra lovely) and fold or attach sheets to make a card.
Decorate the card: Follow the directions on our Un-recipe for Paint activity to welcome kids to turn natural objects (flowers, earth, berries, spices) into natural paints. This alone is a super engaging activity that promotes creativity, problem solving and sensory development.
Photograph the card: Take a photograph of you and the kids holding the sign or card and share it with your community, using #NPLD and #Tinkergarten. Send the photo via email to the person or people who oversee the park. Share a quick note to let them know how much you and your family treasure your local green space and appreciate all that they do to keep it thriving.
Why is this activity great for kids?
Simply the process of mashing and mixing nature objects to make paint is extremely engaging and supports children at developing a range of physical and cognitive skills (Learn more). But, doing this in the context of appreciating our parks makes an even broader positive impact on our kids and our communities.
The chance to think and talk about why we love our park combined with learning about the men and women who work hard to care for our parks helps children connect to nature and to their community. Feeling thankful and taking action to express one's thanks are not only positive habits, but they are ways to build a gratitude practice. And, science shows that people who make noticing, feeling and showing gratitude a part of their daily routine get better sleep, feel more positive emotions and an increased sense of vitality, express more compassion and kindness, and may even have stronger immune systems. Who wants to wait to start building that in for our kids (and even ourselves)?!
Try a Free Lesson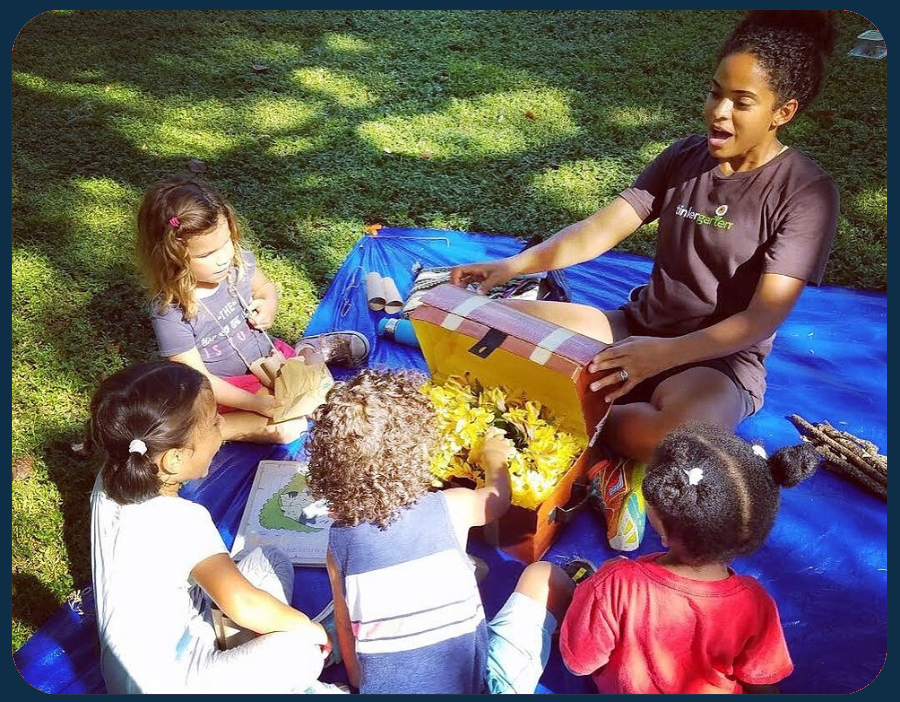 Tinkergarten for Teachers
Teach Tinkergarten in your community or classroom!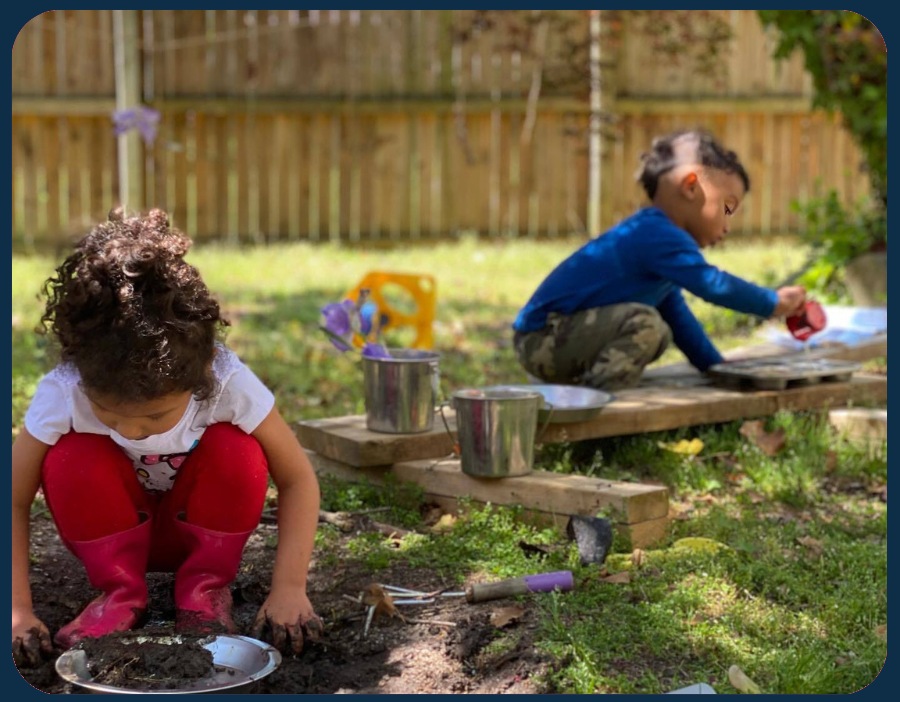 Tinkergarten Anywhere
Enjoy Tinkergarten as a family anytime, anywhere!