Wonder Frames (Through Explorers' Eyes)
As part of our
August Activity Calendar
, we welcome our whole community to come together to celebrate and see the world through our children's eyes. Enjoy this collection of sweet, easy ways to give kids (and ourselves) the opportunity to see the beauty all around us, in ways that only young people can!
"Children see magic because they look for it." —Christopher Moore


If you do not yet have your free copy of the August Activity Calendar, download it
here
.
The Guide
All you may need is a simple prop!
We know kids are superstars at seeing the beauty in all things, but they move so fast, it's hard to help them take it all in! But, sometimes a simple prop is all you need to prompt a child to slow down and look a little closer.
Reframe the world.
Download, print and cut out
one of our three "wonder frames." Then, head outside and walk around looking for beautiful pictures in your favorite green space. Enjoy seeing new landscapes, close ups and everything in between!

Make your own frame.
Feeling crafty? Make your own "wonder frame" using cardboard or nature treasures. We love to use a little twine to connect four sticks to create a rustic frame! Just like the paper frames, you can walk around with your homemade frame to capture "portraits" of beauty outside.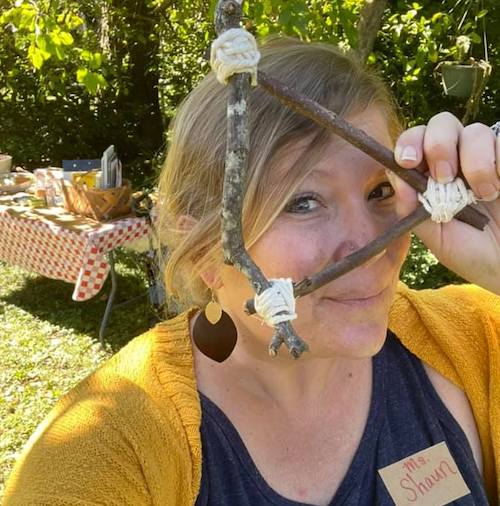 Explore close up.
If you have a magnifying glass, let kids explore how to see tiny things up close. There is so much beauty in the tiny details of nature—whole worlds to discover! If you don't have a magnifying glass, don't worry! You can place a loop of string on the ground or on any surface outside. Just giving kids a finite space to focus on helps them look and notice the beauty you can find close up in nature.
Try far away!
You can also use binoculars to help kids spot treasures that are far away. Even if you don't have binoculars, you could use two toilet paper tubes and a little tape to make some pretend binoculars and give kids an equally powerful invitation to look far off for treasure. Just directing kids focus through the tubes gives them a way to see the beauty around them with new eyes.
Tap into the other senses.
If you or your explorer are challenged to use your sense of sight, or if you want to add even more sensory stimulation into this activity, use other senses to experience the beauty and treasures nature provides. If you have sight, you likely rely on it often to sense the world around you. Try adding a blindfold to allow the other senses to tune in a bit more.


Open your noses to smell! Be sure to smell high and low. It's also fun to take sniffs in open spaces and get up close with various plants, different types of ground cover, rocks and other features of your favorite outdoor space.
Feel for beauty. Walk around and feel the amazing range of textures and temperatures in your outdoor space. Which are your favorite treasures when you only use your sense of touch?
Sound it out. Start by laying down and just listening to the symphony of sounds outside. Then, walk around listening for sounds high, low and all around your green space. You can even have fun making your own sounds using the objects around you!
Share!
Tag @tinkergarten and #Tinkergarten when you share whatever you discover. We can't wait to see and experience it, too!
Try a Free Lesson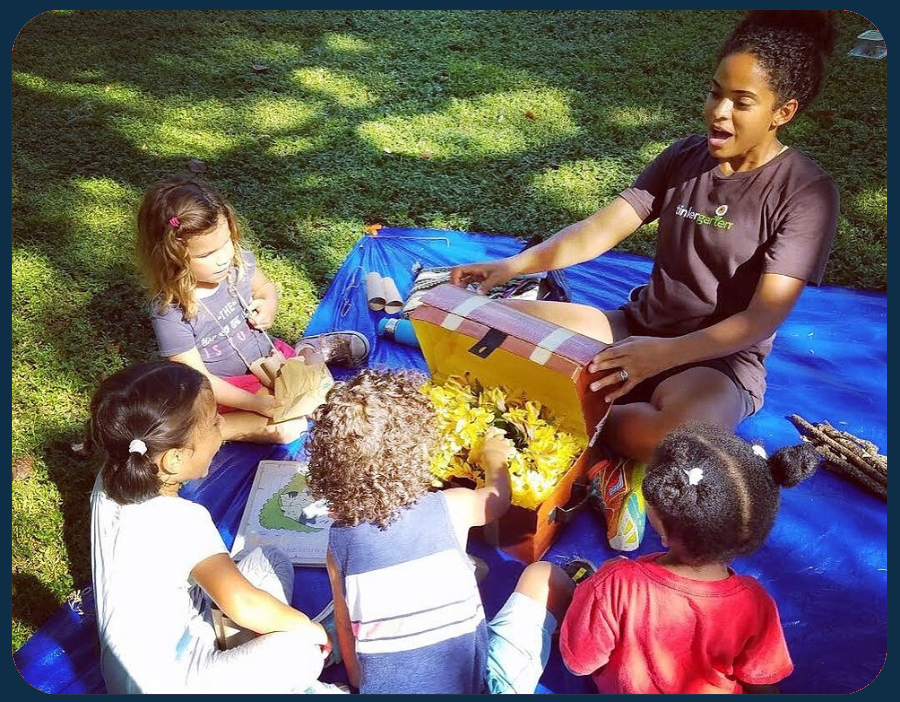 Tinkergarten for Teachers
Teach Tinkergarten in your community or classroom!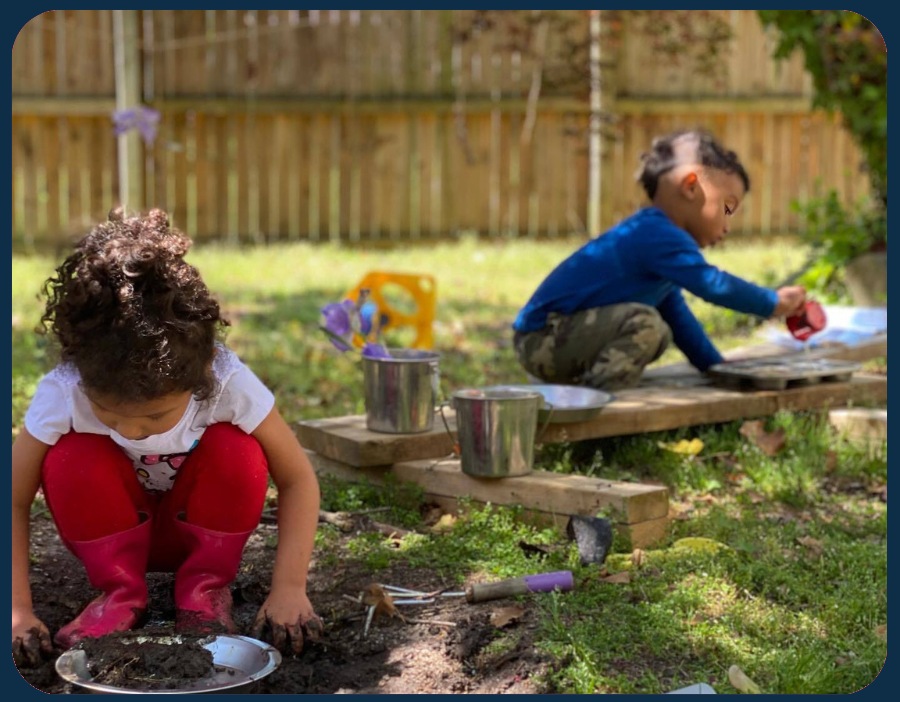 Tinkergarten Anywhere
Enjoy Tinkergarten as a family anytime, anywhere!