Take a Family Hike (and Enjoy!)
It took us some practice and a little letting go to get our family hike game to a place that really works for us. Read more about our learning process
on our blog
, or try any of these tips gathered from the
Tinkergarten Community
to help you hike in a way that works for you. They've helped us and our kiddos enjoy family hikes even more!
This activity was lovingly shared in celebration of National Take a Hike Day (November 17, 2022) as part of our November 2022 calendar. If you don't have one yet, download your free copy at
tinkergarten.com/calendar
!
The Guide
On your next hike, try out some tips and tricks we've gathered from other Tinkergarten grown ups. Share your hiking hacks in our
Outdoors All4 Facebook Community
, too!
Step 1: Pick a Trail
Pick a trail that has the level of difficulty and distance that works for your team. If you're not sure what your kids can handle, start small and know you can always repeat the trail if you find kids still want to keep hiking!
Tip: We love using the AllTrails app (apple | google). The app is free, and it makes it fun and easy to find, select and follow trails—both big and small—wherever you are!
Tip: It can be hard to understand the accessibility required for the trails listed on websites and apps. Visit www.accessiblenature.info to find the difficulty, length and accessibility needed for various hikes. And, we love this quick reel about why accessibility is so important from @mightymissmaya.
Think longer term: It was game changing when my pediatrician told me not to sweat how much the kids eat in each meal, but to think about it over the course of a month. If you apply the same mindset to hikes, a month full of small walks in the woods starts to feel just as good, and maybe even better, as one or two long (and likely more fraught) hikes.
Focus on the journey, not the destination: Try not to fall for the promise of reaching a summit or killer view point. Just walk and go at the pace the group sets. That doesn't mean you can't encourage the team to pick up the pace a bit here and there, just don't get discouraged if they remain slow or if the path you take veers off the charted course.
Expect and even embrace some struggle: Hiking requires exertion, and young kids work hard to cover a distance. It is great for them, but it is asking a lot. So, be ready to see them express the effort they're putting forth. That doesn't mean this is harming them, or that they can't take it.
Step 3: Enjoy along the way


Build in snacks you all love: Favorite snacks make any activity sweeter for kids. Plus, breaks and boosts of energy help keep young kids going.
Repeat a favorite hike: Adult brains love novelty, but kids learn a ton when they get to repeat the same thing over and over. Plus, there are endless discoveries to make on the very same stretch of trail. Don't be afraid to repeat what works for your team.
Use field guides: If you have photos or field guides that you can use to identify local plants and animals, kids can be on the lookout for them. Let kids hold them and feel a sense of ownership of the search. Field guides can stoke curiosity, build stewardship and give us a reason to slow down and care for the flora and fauna around us. We love these Audubon recommended bird guides for kids. Ask for field guide recommendations from your local nature center and search online for regional kid-friendly guides. You can also use free nature identification apps like PlantSnap to identify new plants, or Merlin to quickly identify birds by your location and only a few details you notice about the birds! And, if you have an iPhone, Siri can even identify leaves, now!
Take sensory breaks. Every so often, stop and close your eyes. Wonder what you smell, hear or feel. Our kids love these chances to "see with our other senses," and it supports their sensory development, too (win-win).
Manage collections: Collecting is marvelous for kids, and it can make time outdoors fun and engaging. But kids and parents can get weighed down with so many treasures. To keep this manageable and teach kids not to remove too much from the trail, identify a small bucket, bag or container for collecting. Then, the rule is, you can stop to observe and love any object, but you can only tote along what fits in the container at any given time.
Keep a hiking passport. Download your state or the national park passport. Make a chart or notebook and put a stamp or checkmark every time you take a hike. Leave the chart in the car so your kids can add a stamp, the date and notes about each hike. This concrete reward reinforces the value of your hikes!
End with gratitude: At the end of your hike, stop to share what made you most grateful today. Even if someone was pushed into a prickly pear, you can still end on a high note of shared thanks for the endless gifts nature provides.
Want even more tips and inspiration? Check out these nifty resources from organizations we admire:
Why is this activity great for kids?
Hikes are marvelous ways to experience nature and move our bodies—and the naps and good night's sleeps our kids get are evidence of how active time in nature helps them thrive! Kids sensory systems also get a marvelous workout, especially their
proprioceptive system
, which is stimulated when our muscles and joints get the feedback they need. Learning to hike for longer builds persistence, and the joy of reaching a look out or even just earning a stop for some trail mix under a tree are great ways to reinforce grit in our kids. Struggles aside, hikes also build memories and connect us to one another!
Try a Free Lesson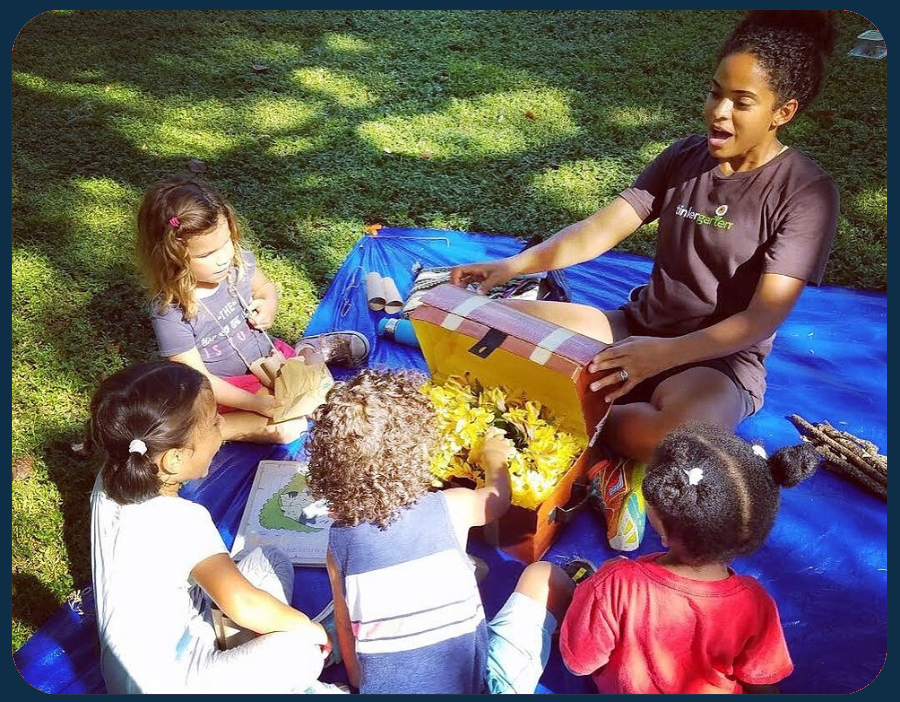 Tinkergarten for Teachers
Teach Tinkergarten in your community or classroom!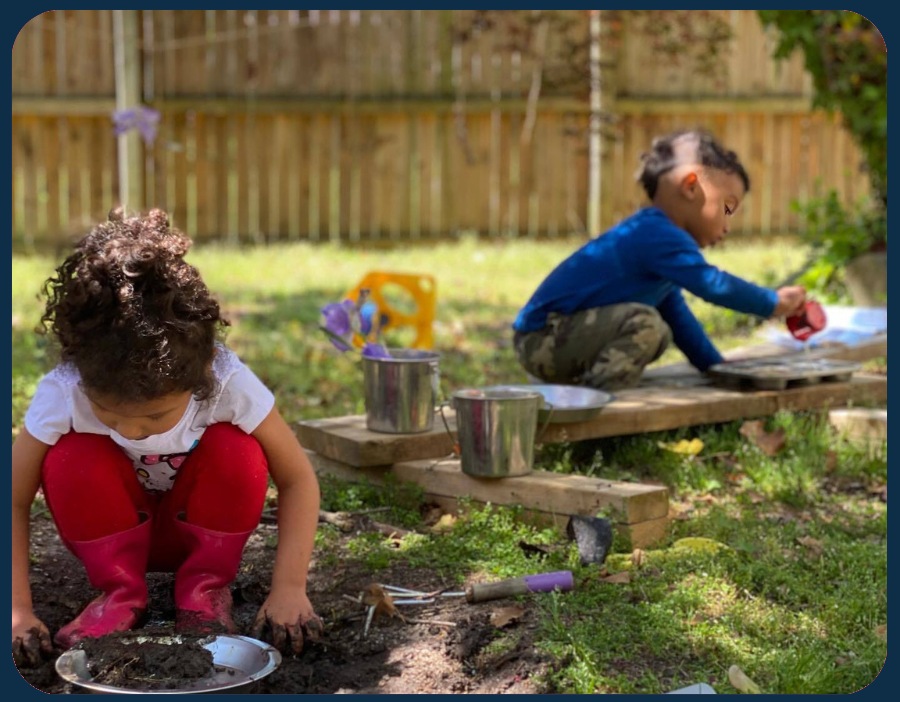 Tinkergarten Anywhere
Enjoy Tinkergarten as a family anytime, anywhere!