Honor Juneteenth Outdoors
Monday, June 19, 2023 will be the 158th anniversary of #Juneteenth—an annual recognition of the moment when 250,000 enslaved Black Americans in Galveston, Texas, were told they were free on June 19, 1865 – 2.5 years after the Emancipation Proclamation went into effect. And now, in more than half of the US States, Juneteenth is an official public holiday.
We honor this day with celebrations but also reverent remembrances of what it represents, and we welcome everyone in our community who doesn't yet know the history to learn more about why it's an important holiday, an integral part of our country's history, and a reminder for us to continue working towards equity for all.
We are also excited to follow the lead of Outdoor Afro – the nation's leading, cutting-edge network that celebrates and inspires Black connections and leadership in nature – on an important initiative that engages all people in honoring Juneteenth.
The Guide
Spend 2.5 Hours In Nature:
Once again, the Tinkergarten team will align with
Outdoor Afro
to observe Juneteenth. How? By spending 2.5 hours outside on June 19 in honor of the 2.5 years freedom was denied for 250,000 enslaved people in Texas and, with that context in mind, reflect on the question, "What does freedom mean to me?"
This year, Outdoor Afro also encourages us to pay extra attention to water—and how access to supplies of clean water impact freedom for all people.
To join in, on June 19th, visit a spot out in nature that features water—a swimming hole, pool, river, ocean, creek or any water source if you can. Share your experience of how you've spent 2.5 hours in nature by tagging @outdoorafro and @tinkergarten, and encourage others to do the same.
To read more about Outdoor Afro and this way of honoring Juneteenth in nature, check out
outdoorafro.org/Juneteenth
.
Share More With Kids:
If you want to talk with kids about what Juneteenth is and why we celebrate, we've found both the framing and ideas in this article,
How to Talk to Children About Juneteenth
from Pittsburgh University helpful as we have engaged our kids around Juneteenth. We also really like the
PBS Kids About the Holidays video
. Our friends at Little Feminists share
this list of the top 5 books
to help kids learn more about Juneteenth.
If you feel like your kiddos are too young to wrap their minds around all of the history, remember that they are learning by watching you observe Juneteenth as an important day. At the start, we shared with kids that it is an important day to remember how important freedom is for all people.
Learn More Yourself:
About Outdoor Afro
Outdoor Afro is an incredible, national organization and network that celebrates and inspires Black connections and leadership in nature. What started as a kitchen table blog by Founder and CEO Rue Mapp in 2009 has since grown into a cutting-edge nationwide network with 100-plus volunteer leaders in 60 cities. "Where Black people and nature meet," Outdoor Afro reconnects Black people with the outdoors through outdoor education, recreation, and conservation.
Connect with Outdoor Afro on social media
@outdoorafro
to see the network in action!
Why is this activity great for kids?
University of Pittsburgh historian
Alaina Roberts
explains that, "Juneteenth gave people freedom but it also gave them hope, something they had been longing for for a long time. Telling this particular story offers an opportunity for kids to know how important it was for people who had been treated so badly for so long to begin to experience a whole new way of life, to be truly free, and that's always something to celebrate." If we want to learn from the past and forge a better future for out children, we grown ups need to remember and honor that change is ongoing and takes time and unending commitment, and that our history includes deeply woeful wrongs. Helping children come to understand as they grow will help them to make sure fewer such wrongs are part of their future.
Try a Free Lesson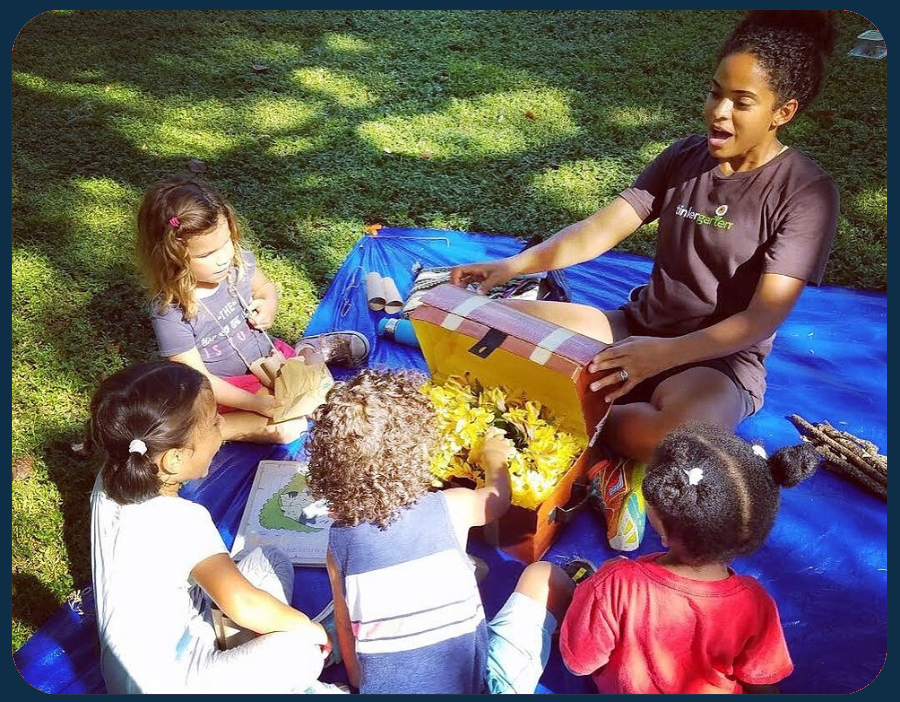 Tinkergarten for Teachers
Teach Tinkergarten in your community or classroom!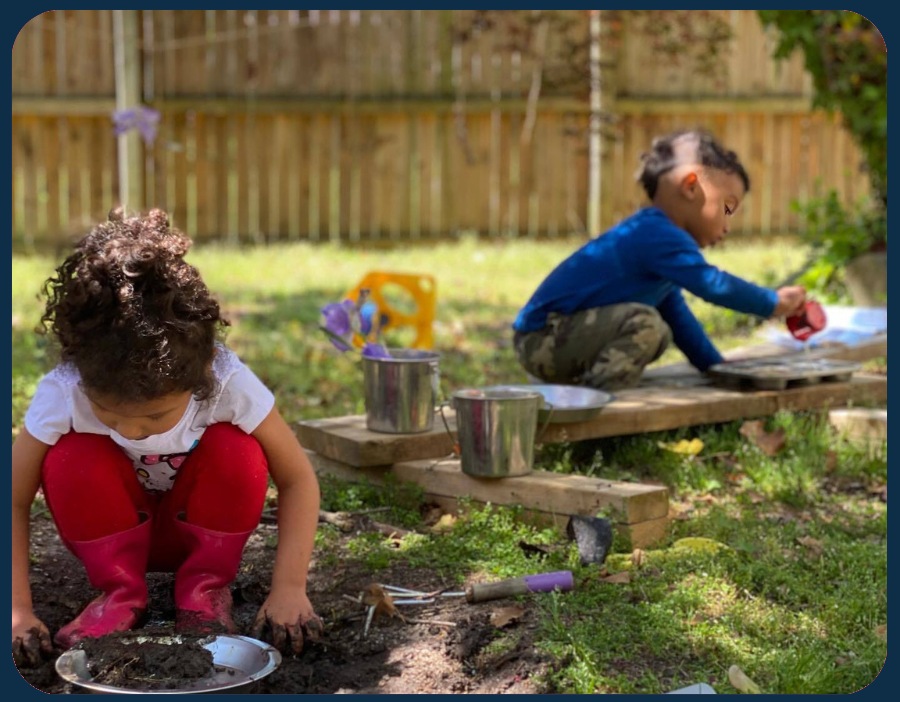 Tinkergarten Anywhere
Enjoy Tinkergarten as a family anytime, anywhere!