Age: 0 to 8+

Time: Under 1 hour

Materials: Ribbon in different colors; scissors
In this activity inspired by a marvelous book about a child who uses her imagination to turn a section of ribbon into many, different things, kids explore using ribbon and creative movement to pretend and tell stories.
This activity is featured in our February Activity Calendar. Need your free copy? Visit
tinkergarten.com/calendar
today!
The Guide
Step 1: Prep your squiggles.
Cut ribbons to 2 yard lengths. If you'd like, you can hide several pieces of the ribbon around your outdoor space for kids to find.


Step 2: Get inspiration from a story.
Watch a video read aloud
of the book
The Squiggle
by Carole Lexa Schaefer. It offers a beautiful jumping-off point for this type of play—and inspired this activity!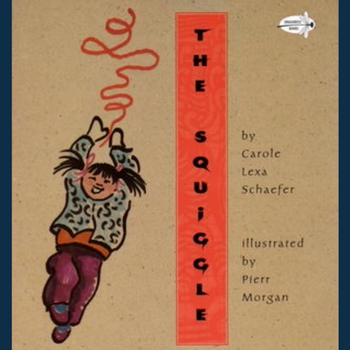 Step 3: Invite Play
Start by either inviting kids to look for squiggles in the space, or showing them the ribbon. Explain that these are not just ribbons, they are squiggles! Squiggles find places to go where they will appear bold and bright and that's why they often can be found in the wintertime, pressed against snow or bare trees. They also love to move as much as possible when they're out in winter so we'll have to keep our eyes open to catch them.


Distribute several different strands of different colored ribbon to kids and encourage them to practice making the ribbons jump, dive, and twirl. Wonder, what could these ribbons become?
Step 4: Model the make believe.
Pick up a piece of ribbon and say something like, "What could this be? Hmm, I think mine is a snake slithering in the grass. Ssssss...." Maybe your ribbon is a rainbow leading to a leprechaun, an umbrella in a pretend rain storm or a the tail of your child's favorite animal. Play out a few scenarios, moving your ribbon this way and that. Most kids will catch on and run with it.


Step 5: Let them play.
Just enjoy watching them play and, as they wish, participate in their pretending. If your winter backdrop tends to look duller where you live, you and kids can also hunt for spots of those 'dull colors' against which to place your squiggles to create that bold contrast.
Want more inspiration? Take a look at
this super cute reel
of squiggle play in action created by @wildcalmsthechild.
Why is this activity great for kids?
Simple toys like 'squiggles' (AKA ribbon) that can be used in limitless ways help foster
creativity
, inspire
pretend play
and to help kids see endless possibilities. In addition to these elegant thinking skills, kids develop gross motor skills as they race, hop, spin and jump to get their squiggles moving.
Try a Free Lesson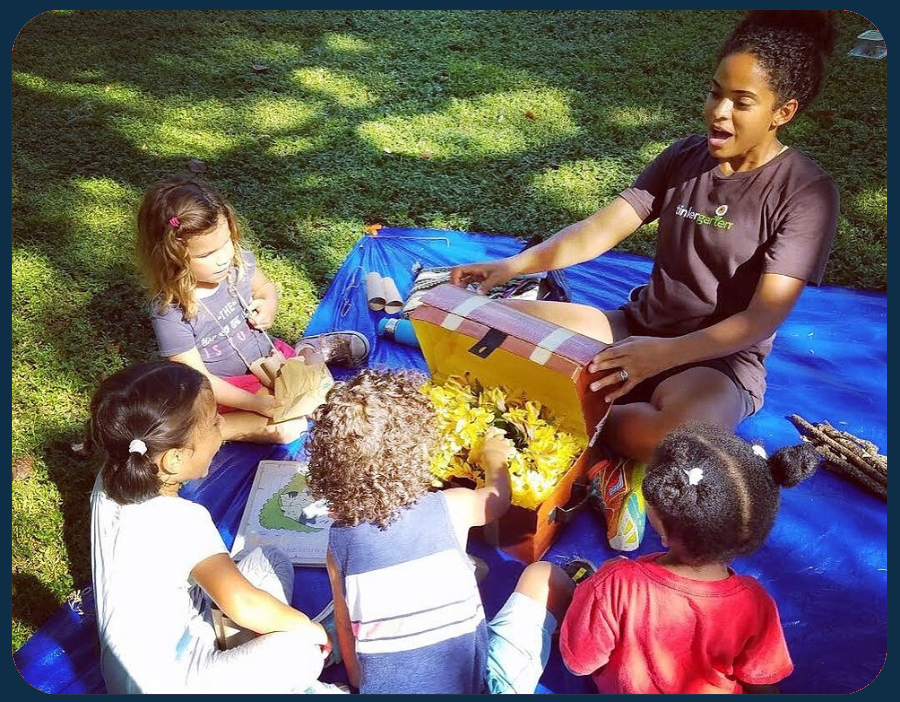 Tinkergarten for Teachers
Teach Tinkergarten in your community or classroom!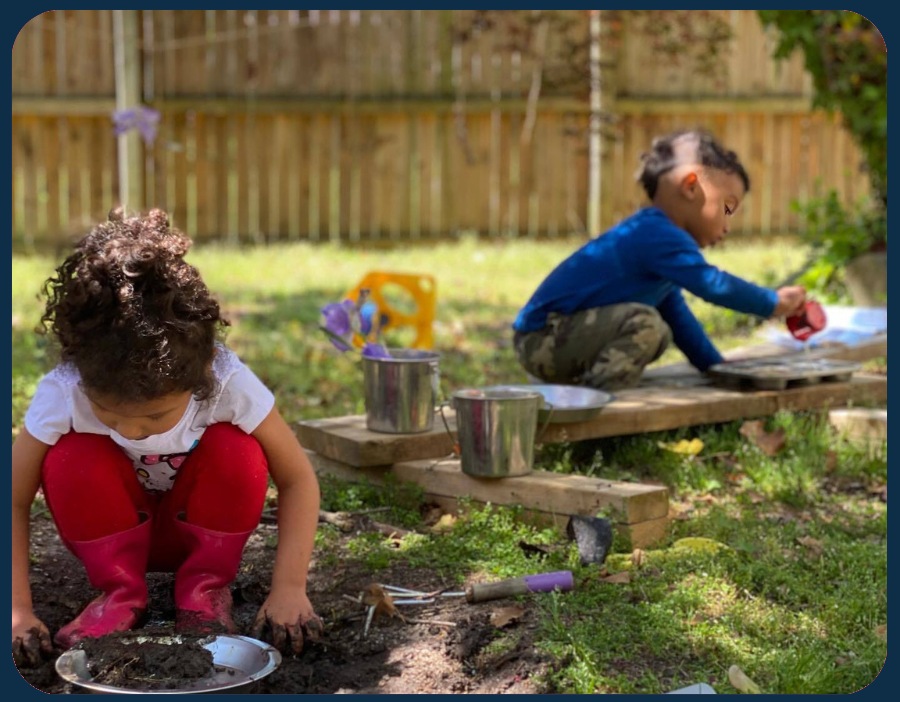 Tinkergarten Anywhere
Enjoy Tinkergarten as a family anytime, anywhere!