Age: 0 to 8+

Time: 1 hour+

Materials: forest putty (homemade play-dough) or mud, objects from nature

Skills: Naturalist, Sensory, Science
This week at Tinkergarten we celebrate Megalosourus, the first dinosaur ever discovered by scientists! To help kids learn how fossils tell us stories of earth's past, try this fun way to make your own nature fossils.
The Guide
Make mud or forest putty:
Try out a
simple recipe
for forest putty (Tinkergarten's name for playdough that we let kids take outside to blend and create with). Or, invite kids to mix water and dirt until you have mud the same consistency as brownie batter. Divide your putty or mud into balls and press flat against the ground, plate or other flat surface with the palm of your hand.
Collect treasures: Invite kids to search their outdoor space for nature treasures of different shapes, sizes and textures.


Create your fossils:
Model how to press one of the nature treasures into the mud or forest putty patty. Gently lift it up and notice together the print that is left behind. Invite kids to make more prints with the nature objects they collected.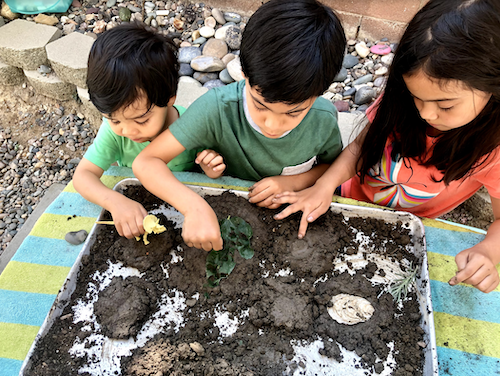 Guess that fossil:
Take turns making a fossil with a nature object and then invite the other person to guess what object it was just by looking at the print left behind.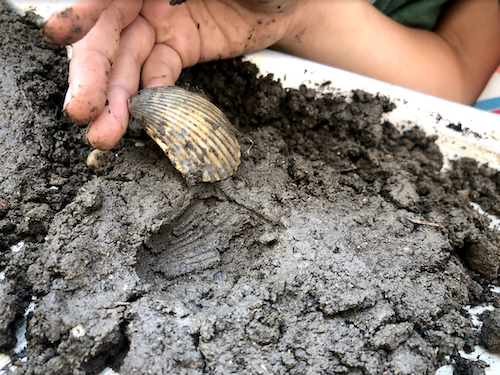 Why is this activity great for kids?
When kids create their own impressions of nature objects on mud or forest putty, they get a hands-on lesson in how scientists use fossils to learn about the earth's past. Adding imaginative play to science exploration is also a super way to spark creativity while getting kids
hooked on STEM
!
Try a Free Class
Two class formats: try a free In-Person session (where and when available) or try Tinkergarten Anywhere, our on-demand product available anytime.
In either format, a certified Tinkergarten Leader will teach a Tinkergarten lesson and inspire your kids to play.
Sample the additional activities and resources families get each week to keep kids learning outside at home.
Become or Recommend a Leader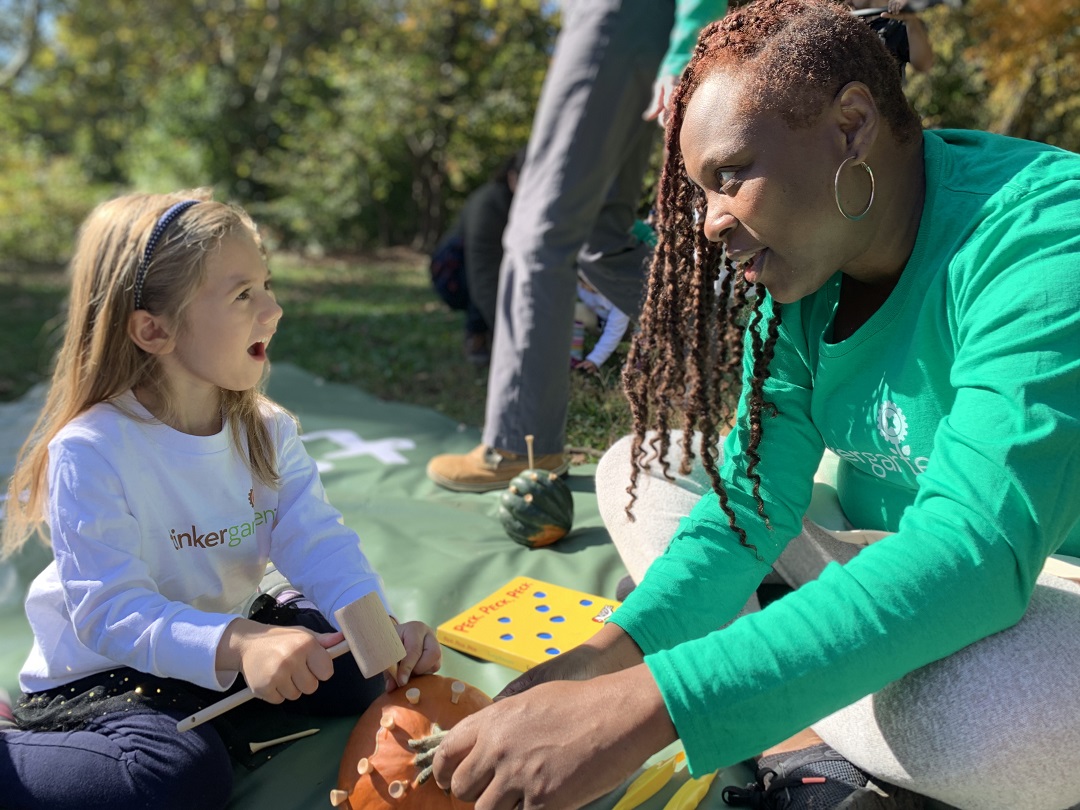 Help us bring Tinkergarten to your community.
Recommend people you think would make great Tinkergarten Leaders.
Maybe that's you!
Earn a $100 gift card to Amazon if your nominee becomes a Leader!