In honor of International Mountain Day on December 11th, we introduce this sweet way to help kids feel grounded, strong and calm like mountains. We humbly draw inspiration from the yoga tradition and several marvelous teachers in our lives to bring this mindful movement exercise to you and yours, and we hope it helps you center you and your explorers!
This activity is featured in our December calendar. If you do not yet have your free copy, get it
here
.
The Guide
Step 1: Introduce Mountain Pose to Kids.
Step 2: Join kids and do Mountain pose a few times together.
Step 3: Repeat the pose.
Repeat the pose each day in the morning, at bed time or at whatever times that work for you during the week to reinforce it with kids and enjoy the centering impact of the pose. Return to it anytime that kids (or you) could stand to feel grounded, strong and still.
Why is this activity great for kids?
Mountain pose provides several benefits to both our bodies and our minds. Here's a bit more about the physical and mental benefits.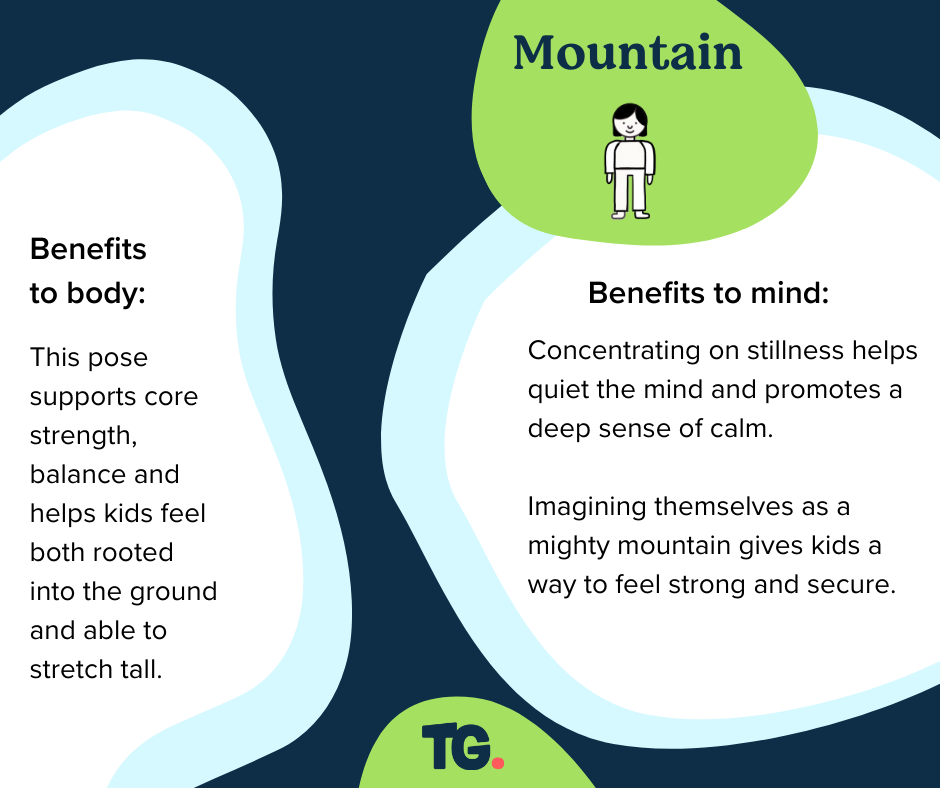 Just the practice of using the body, breath and mind to feel calmer, centered and more mindful helps kids learn to regulate their bodies and emotions and gives them tools for how to cope when life does become stressful later on.
Try a Free Class
Two class formats: try a free In-Person session (where and when available) or try Tinkergarten Anywhere, our on-demand product available anytime.
In either format, a certified Tinkergarten Leader will teach a Tinkergarten lesson and inspire your kids to play.
Sample the additional activities and resources families get each week to keep kids learning outside at home.
Become or Recommend a Leader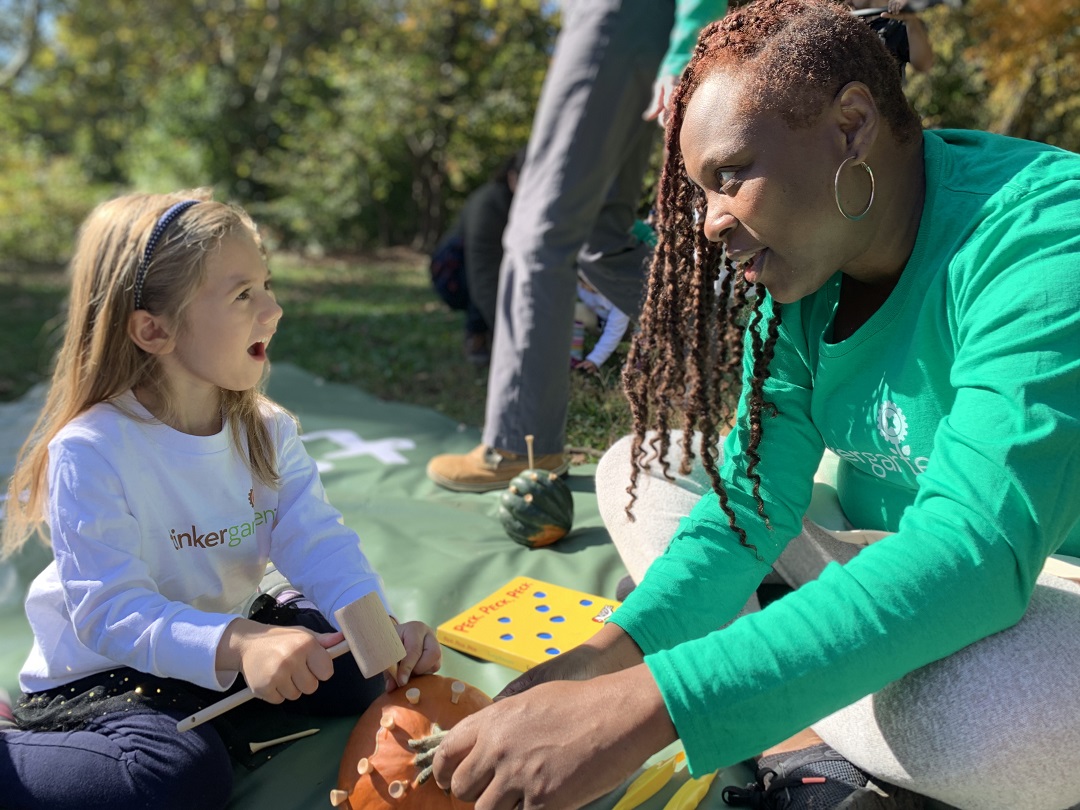 Help us bring Tinkergarten to your community.
Recommend people you think would make great Tinkergarten Leaders.
Maybe that's you!
Earn a $100 gift card to Amazon if your nominee becomes a Leader!