May is Asian American/Pacific Islander Heritage Month. To celebrate, this month's
free Activity Calendar
features a series of DIY activities inspired by stories from Asia and the Pacific Islands. Inspired by the beautiful book by Jane Bahk and Felicia Hoshino, in this activity kids use an empty jar and their imaginations to collect treasures and create new little worlds.
If you do not yet have your free copy of the May Activity Calendar, get it
here
.
The Guide
Watch or listen to the read-aloud of
Juna's Jar by Jane Bahk and Felicia Hoshino
,
a beautiful story of a Korean American girl, Juna who uses her family's empty kimchi jars to collect all kinds of nature treasures. Juna's jar becomes a tool for not only gathering, but for creating, learning and inspiring marvelous imaginary adventures.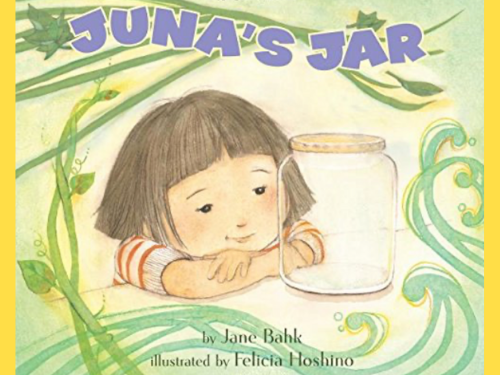 Get a Jar:
Wonder with kids, "I wonder what kind of jar/container we could use to collect treasures like Juna did?" Find a jar or container from your home that kids can use to create their own collections. There's much to love about glass jars—they are wonderfully clear, sturdy and relatively kind to the earth and support observation nicely. And, we've found, kids can learn to be really careful with them. They can break, even in our hands, so, if you are worried about that, try cleaning out a plastic container or use a metal can or bucket instead.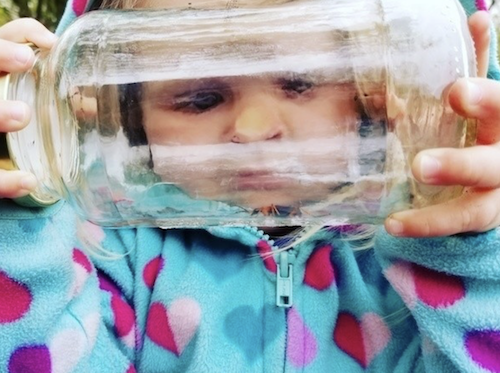 Head Outside: Head out to one of your favorite outdoor spots. Bring your own jar, too, if you want to encourage kids' independence and enjoy a little of your own treasure gathering.


Gather!
Hand kids their jar or place the jar down somewhere. Encourage kids to gather whatever they'd most like to put in their jar. If you brought your own jar, go about the business of looking and filling your jar. Support kids in gathering in whatever way and at whatever pace they like, and just keep the jar handy while you are outside. Sometimes, kids remain focused on their jar and the task of filling it. Often, kids gather in little bits, coming back to the jar when they've found something as they play in other ways.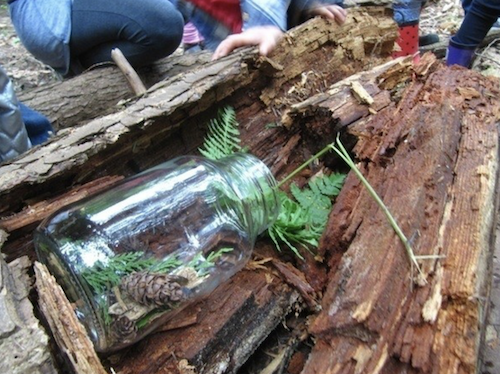 Marvel at what you've found: Bring your jar(s) to a blanket or resting spot to observe. Or, you may want to bring them home to observe. Ask kids to tell you about whatever they've gathered. Wonder if they'd like to keep it for a while. Make something out of it?


Living Creatures:
If we can support kids in being gentle and thoughtful, adding living creatures to their jar can give kids the chance to observe their wonders up close and fall even more in love with nature—something that will likely lead to a deeper sense of stewardship down the road. It can also support kids in developing
empathy
, especially if we prompt them to think about what this creature needs, how this creature might be feeling, and how to take care of the creature in this moment. If kids have collected any living things, be sure that the creatures have all they need (food, water, air holes), observe them gently and make a plan for when to return them to their habitats.
Keep collecting: When kids are ready, return whatever they've collected. You may want to return any nature treasures back to where you found them, as all of the objects and creatures in nature are part of the balance! Then, start again—there are always new things to notice, observe and marvel at outside! If jar contents become precious, start a little museum of jars, then find another container and keep on collecting!


Try a Free Lesson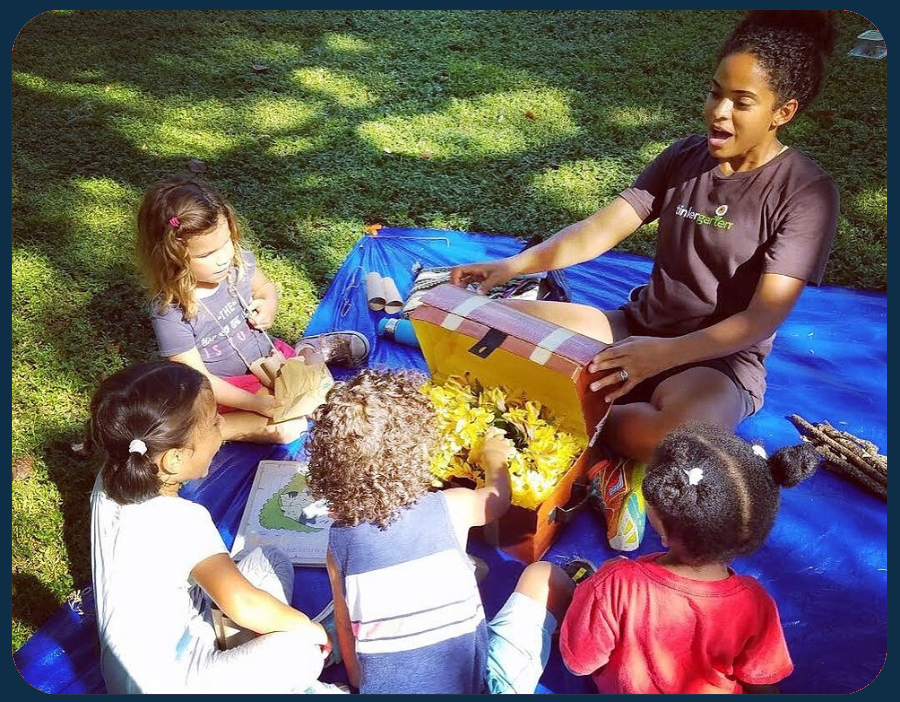 Tinkergarten for Teachers
Teach Tinkergarten in your community or classroom!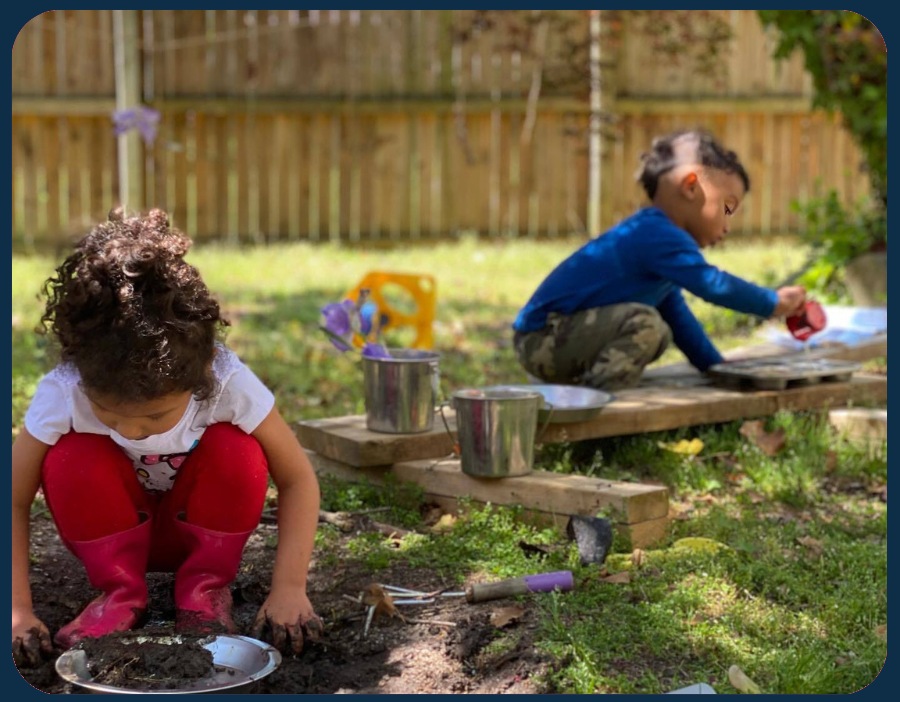 Tinkergarten Anywhere
Enjoy Tinkergarten as a family anytime, anywhere!