Age: 0 to 8+

Time: Under 1 hour

Materials: Ice molds, muffin tins or other containers; food coloring or liquid watercolor paints; water.

Skills: Creativity, Imagination, Sensory
As part of our January calendar, families can use food coloring or liquid watercolors to create frozen gems—treasures to behold or to use to design, build and even transform the world around us!
Click
to get your free copy and sign up to get a fresh, new calendar each month!
The Guide
Step 1: Prepare your ice gems.
Collect your food coloring/watercolors and some containers in which you can freeze water. If you have shaped ice molds, they produce rather eye-catching results. But, you can use regular old ice trays, muffin tins or even recycled containers just as well to freeze gems.
Put a few drops of color into each container, and then pour in the water. If you want even color, mix water and color first, and be generous with color. Adding a wee bit of salt or dish soap to the mix can help keep color even, too.
Freeze for about 24 hours.
Take them out of the freezer (or bring them indoors from the freezing cold) and give them a minute to warm up, then pop them out into a bowl.

Discover, explore and play with ice gems!
Take your gems outside and let the play unfold! A few ways to spark engaging gem play:


To add a little extra intrigue, hide the treasures and "stumble" upon them.
Explore gems using all of your senses (avoid taste if you used the dish soap trick!) Beware the lasting impact of food coloring, too!
Talk about what you see, feel and hear as you play.
If it's frigid out, put on mittens and use sticks or spoons to move gems around.
Arrange your gems to create beautiful designs.
Keep busy transporting, hiding and even building with gems.
If you have snow or sand around, place the gems just so to create sparkling masterpieces or to transform a snow fort or sand structure into a winter castle.
Why is this activity great for kids?
Anyone who has added frozen gems to outdoor play sees the magic. Here are a few reasons why:


Ice gems feel, look and even sound intriguing and they stimulate multiple senses at the same time, which is great for the brain!
Our imaginations respond to the unusual beauty of ice gems and that opens up a world of pretend play possibilities.
Taking what could be a challenging part of winter (cold!) and making it the focus of joyful play is a super lesson in persistence!
Try a Free Lesson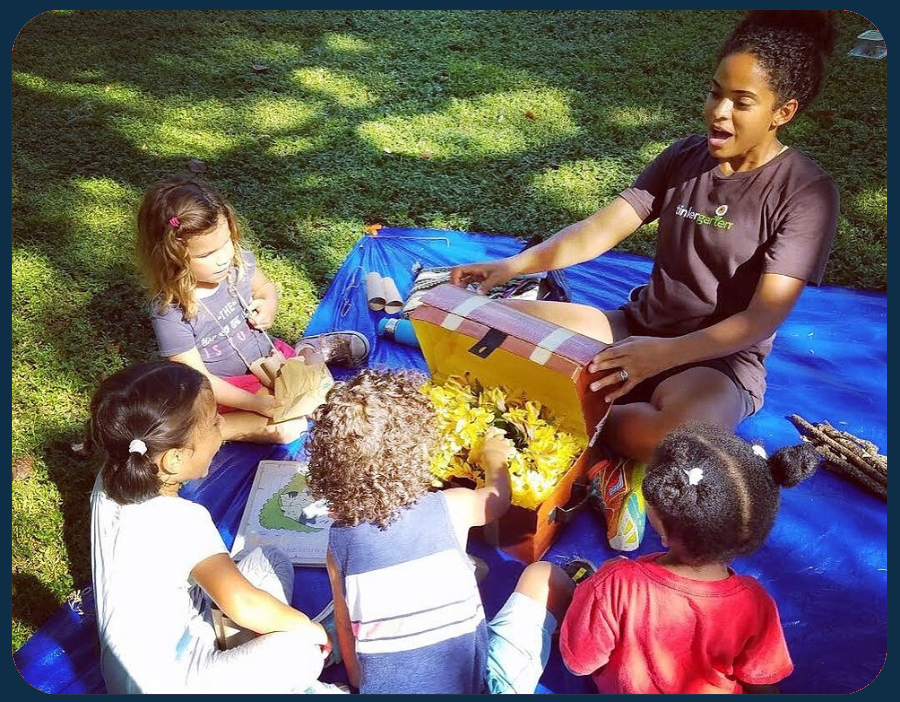 Tinkergarten for Teachers
Teach Tinkergarten in your community or classroom!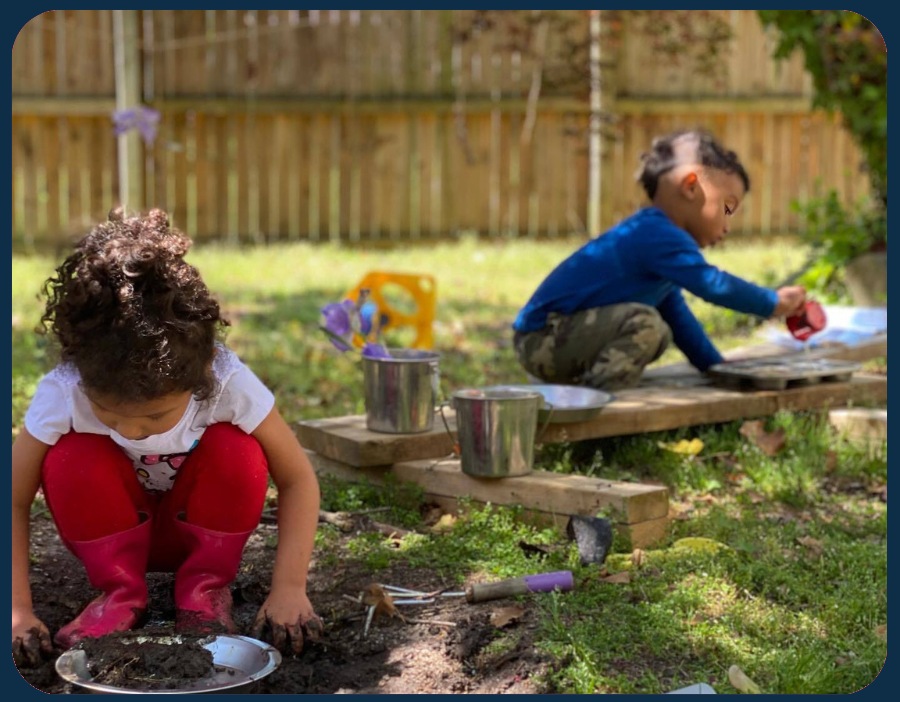 Tinkergarten Anywhere
Enjoy Tinkergarten as a family anytime, anywhere!