The artist
Frida Kahlo
is known for her vibrant paintings featuring bright-colored, lush flora, her celebration of indigenous culture, and her self portraits. In many of Kahlo's photographs and self portraits, her hair is adorned with flowers. Kahlo painted herself with flowers native to her home country, Mexico, as both a nod to her heritage and to represent her belief that plants, animals and humans are all interconnected. As featured in our
September Activity Calendar
and in honor of Hispanic Heritage Month, we share this activity to help kids take inspiration from Frida Kahlo as they explore and create with the flowers native to where they live.
If you do not yet have your free copy of the September Activity Calendar, get it
here
.
The Guide
Gather flowers:
Go on a walk to explore the flowers native to your area. Use an app like
PlantNet
or
PictureThis
to identify and learn more about what you find. Invite kids to collect flowers and brightly colored nature treasures that have fallen to the ground. Notice the different parts of the flowers and their shapes and colors. Smell and touch them.
Make Frida-inspired art:
Invite kids to use the colorful treasures you collected together to create their own masterpiece. Simply arrange the flowers into different designs or offer glue and paper to make a collage. Or, try one of these Frida Kahlo-inspired ideas:
Flower self-portraits: Offer a mirror and notice together the shape of each facial feature. Explore different facial expressions to match different emotions (a super way to promote emotional empathy). To get started, kids can use markers or paint to make their own self-portrait right on the mirror or on a piece of paper. Then, invite kids to arrange flowers and other colorful nature treasures as hair, facial features or decoration. Offer glue to attach the flowers to the portrait. Or, skip the glue altogether and enjoy re-arranging the flowers in different ways.

Nature crowns: Gather strips of heavyweight paper about 2 to 2.5 feet long. (Poster board works.) Each strip will make one crown. Apply two pieces of double-sided tape down the center along the length of each paper strip, leaving on the paper backing until you are ready to use it with kids. Help kids peel the paper backing off the double-sided tape and welcome them to stick flowers onto the tape. Once kids have decorated the strips, wrap them around their heads and use clear packing tape to secure them into crowns.

Forest putty flower faces: Make a batch of forest putty (homemade playdough) and support your child in rolling it into a ball and then flattening it on a surface (tree, plate). Use flowers and colorful nature treasures to make facial features and/or hair.
Share your Frida-inspired flower art:
Take photos of your child's Frida-inspired art and share in the
OutdoorsAll4 Group
or by tagging @tinkergarten and #FlowersofFrida to inspire others to learn about this extraordinary artist and explore and create with flowers, too.
Why is this activity great for kids?
Learning about and exploring the plants native to your area is a great way to help kids develop a lifelong connection to nature. As kids look at, pick, smell, and arrange flowers into art, they activate their
senses
and their
creativity
. Looking at and making self-portraits is also a super way to help kids learn about emotions and facial expressions—a cornerstone of
emotional empathy
.
Try a Free Lesson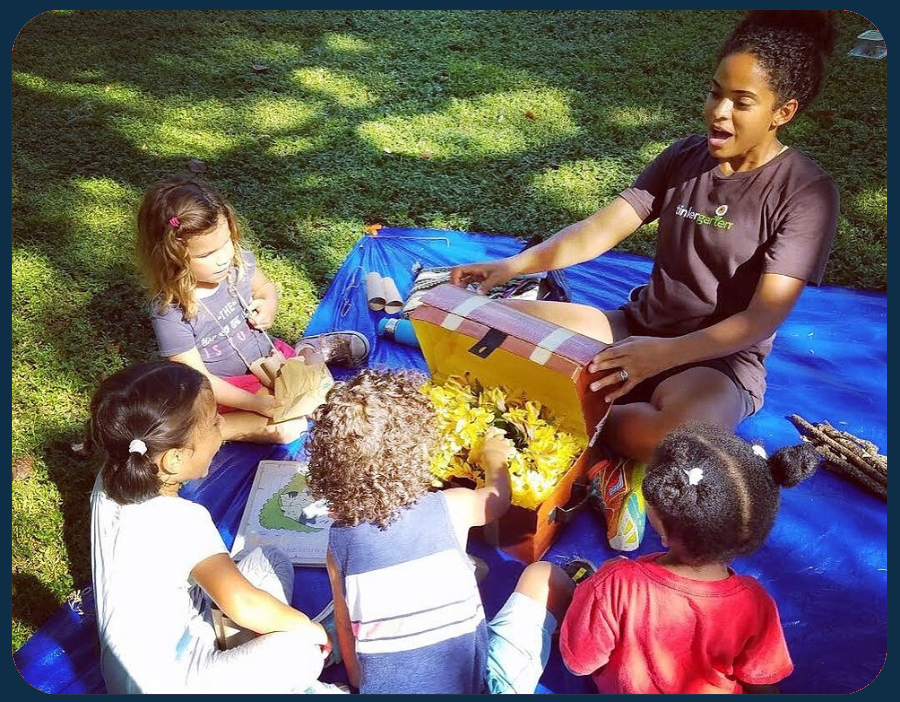 Tinkergarten for Teachers
Teach Tinkergarten in your community or classroom!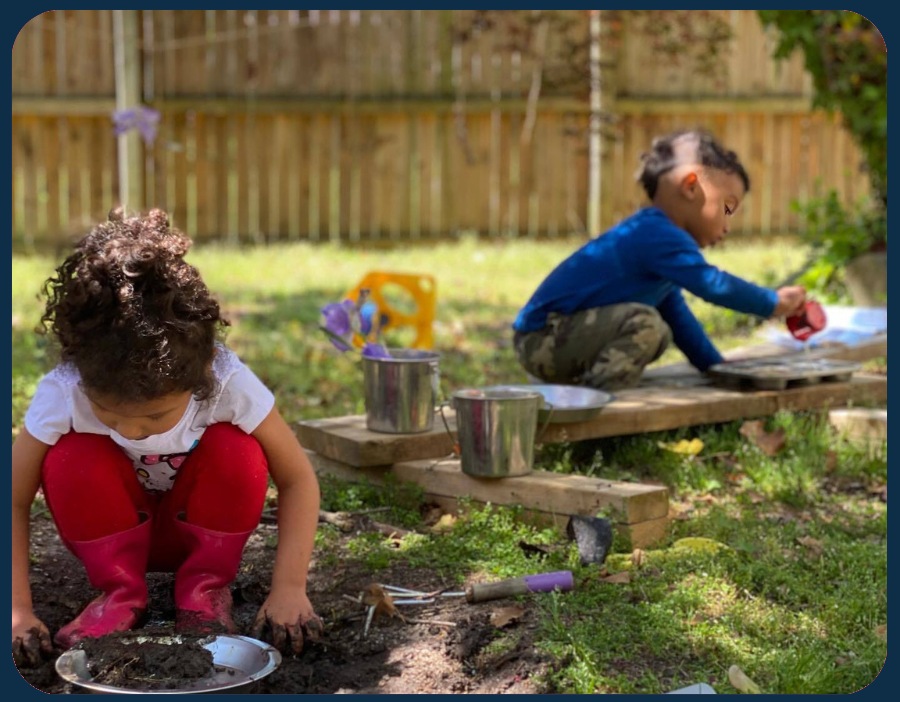 Tinkergarten Anywhere
Enjoy Tinkergarten as a family anytime, anywhere!