Dribble Yourselves a Kingdom
Age: 0 to 8

Time: <30 min

Materials: None required
Drip Sand Castle Activity for Kids
On a lucky, mid-winter escape to a Southern beach, neither bucket nor shovel made the cut for suitcase space, and we had one bucket to share between three sisters and two family friends. So, when asked, "Can we make a sand castle, daddy?!" Brian quickly switched gears to dribble castles.
Dribble castles (think mini stalactites) are made from layering drips of wet sand on top of one another until no more can fit without turning castle to mush. My husband and I had fun seeing who could make the taller castle, while our girls enjoyed simply making more and more until a whole kingdom emerged. Just like traditional pack-and-dump sand castles, you can adorn dribble castles and pretend that an endless range of characters live, eat, battle and dream in them.
The Guide
Saturate some sand: The key to making dribble castles is to get sand really wet. If you have a bucket, fill half with sand, then fill it to the top with water. No bucket? Build a ditch down by the water and pool water, but beware the tide. Advancing waves can devastate castles and wee makers!
Build: To make a dribble castle, simply grab and squeeze fistfuls of wet sand, letting the sloppy mixture ooze through your fingers. Plop each oozed bit of wet sand on top of the last to create a tower. Keep plopping methodically, until you have a tower that satisfies and still stands. What makes this challenging is that the ONLY way you can add sand to a dribble castle is by letting it drop from your hand.
Model it: Rather than explain how to make a dribble caste, simply start. Talk about how the wet sand feels and looks as it "dribbles" or "oozes" through your fingers. Once you have a bit of a castle started, let kids know you made a dribble castle just by letting the sand squeeze and drip through your fingers. Keep building, demonstrating patience, and acknowledging that this is indeed a challenge (even for Dad or Mom!).
Go deeper: Try to see who can build the most castles or the tallest castle. Build a whole world of dribble castles. Collect treasures such as shells, rocks, seaweed or sea glass to help decorate the castles.
Add challenge. Suggest that older kids (5+) compete to see who can make the tallest sustainable dribble castle or who can be first to set up a sustainable camp (e.g. 10 castles of a certain height).
Why is this activity great for kids?
Letting cool, wet and gooey sand ooze through your fingers is not only fun, but also directly contributes to sensory development. For the toddlers in our group, this sensory experience was just the thing to hold their focus. For the older kids, it was this plus the challenge of trying to make the castle. If you dribble too fast and loose, your tower will plop over. This means that making a dribble castle also requires significant restraint, rewarding kids when they exhibit self control, persistence, and fine motor skills. Creating dribble castles is very free and open-ended, offering kids the chance to mess around and try, fail, and adjust—just the kind of activity that helps build creative minds. Finally, once you have a castle, you have the setting for all kinds of pretend tales and adventures, exercising emerging imaginations and way for kids to spark make believe play anytime they are near wet sand.
Try a Free Lesson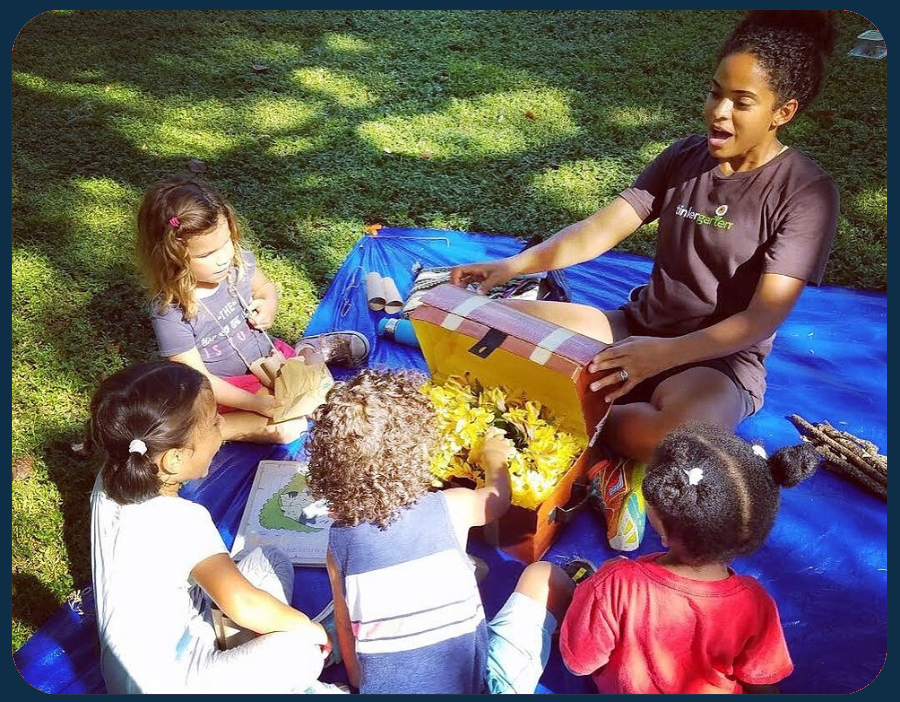 Tinkergarten for Teachers
Teach Tinkergarten in your community or classroom!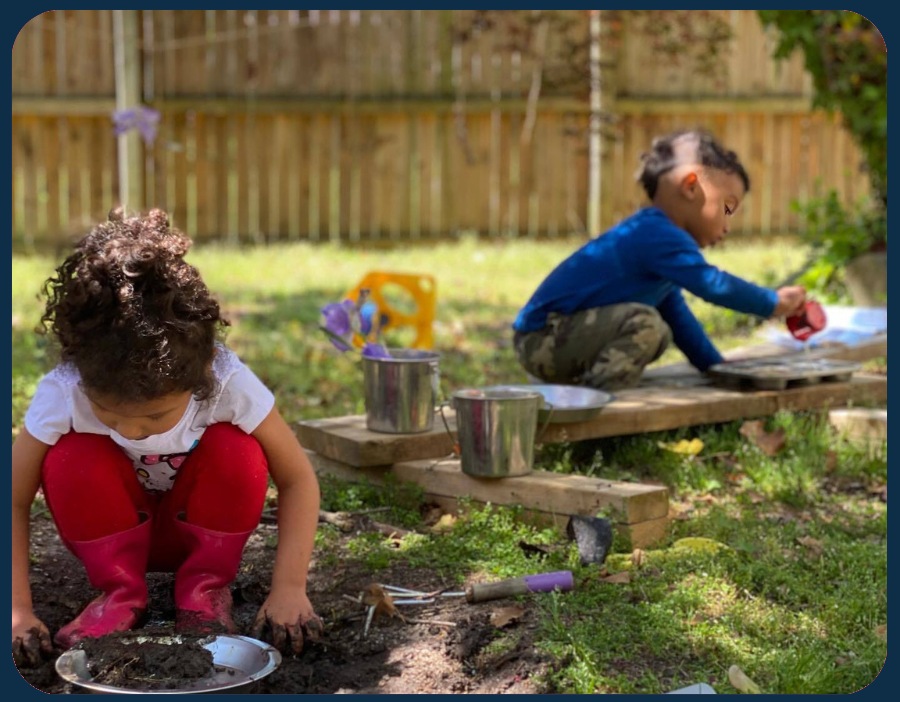 Tinkergarten Anywhere
Enjoy Tinkergarten as a family anytime, anywhere!