Age: 3 to 5

Time: <30 min

Materials: colored chalk or tape
Coloring Activity for Kids
All you need to do is make a square on the ground with a different color or pattern on each side. Then, just teach kids ages 4 and up some simple prompts and step back. Kids will add their own twists as they play. If they're like the kids we know, they'll ask to play again and will even start playing on their own. And that means they'll build skills as they run, jump, direct and squeal.
The Guide
Create a square on the ground: The square should have a different color on each side. We like using sidewalk chalk (cheap and washes away nicely) but you can also use colored tape or various objects (e.g. leaves, pine cones, sticks, and small rocks) if you're on grass. Make the square big enough for all of the children playing to stand on any one side of the square (with a little room to wiggle before they bug their buddies).
Start them off: Say something like, "All explorers on red!" Kids should run to the red line. Then, shout out "All explorers on green!" Accordingly, kids should run to the green line. Repeat this for each of the four colors/patterns until kids seem to get the hang of it. Next, introduce, "All explorers on rainbow!" See what kids do (always fun to see how they try to figure it out). Then, tell them that the "rainbow" command means move to the center. For younger children, just listening and following these five basic directions will be challenging and fun.
Add some twists for those who are ready:

Repeat the same color—Repeat the command that you just gave, and you'll see kids bodies move before their minds catch up with them...testing this is a great way to boost self control!
Split by gender—Shout out clues that are just for girls or just for boys.
Give clues about the colors—Rather than say, "All explorers on green" say, "All explorers on the color of the grass" or "All explorers on the color of the frogs."
Give clues about participants—Include some personal information about the kids. For example, "All explorers who like pizza on yellow!"
Change up the way kids move—Change the method of travel to the next spot in your directions to add cognitive and physical challenge. For example, "Explorers, hop to yellow." or "Girls, march to red."

Step back and let the kids go: As soon as kids get the game, they will LOVE the chance to give them commands. In fact, you'll likely be out of a job.
Why is this activity great for kids?
"The Color Square Game" (as named by a few Tinkergarten explorers) is a simple, easy-to-set-up game that is instantly fun and has several clear benefits. The game requires players to listen carefully and follow directions, a fun and motivating way to develop focus and self-control. After kids listen to directions and decide where and how to run next, their bodies need to follow, helping to build brain-body coordination and control over their big muscles (aka gross motor skills). As kids get older, you can start to give clues like, "The color of the sky" or "Girls only stand on green." These require kids to make connections between an idea and a color or to consider which category in which they belong—sophisticated stuff for such young friends!
Try a Free Lesson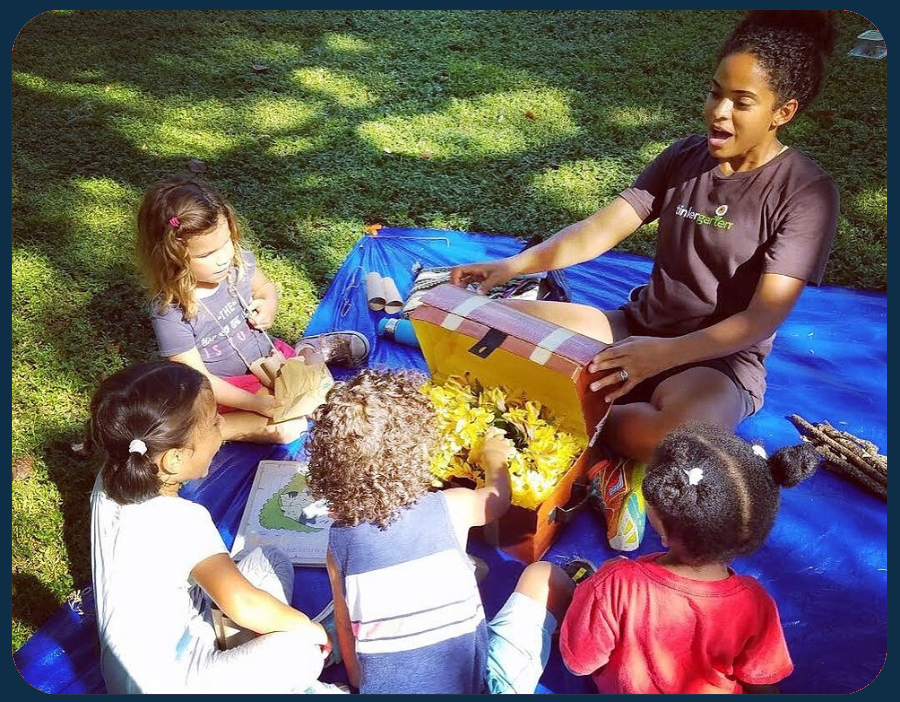 Tinkergarten for Teachers
Teach Tinkergarten in your community or classroom!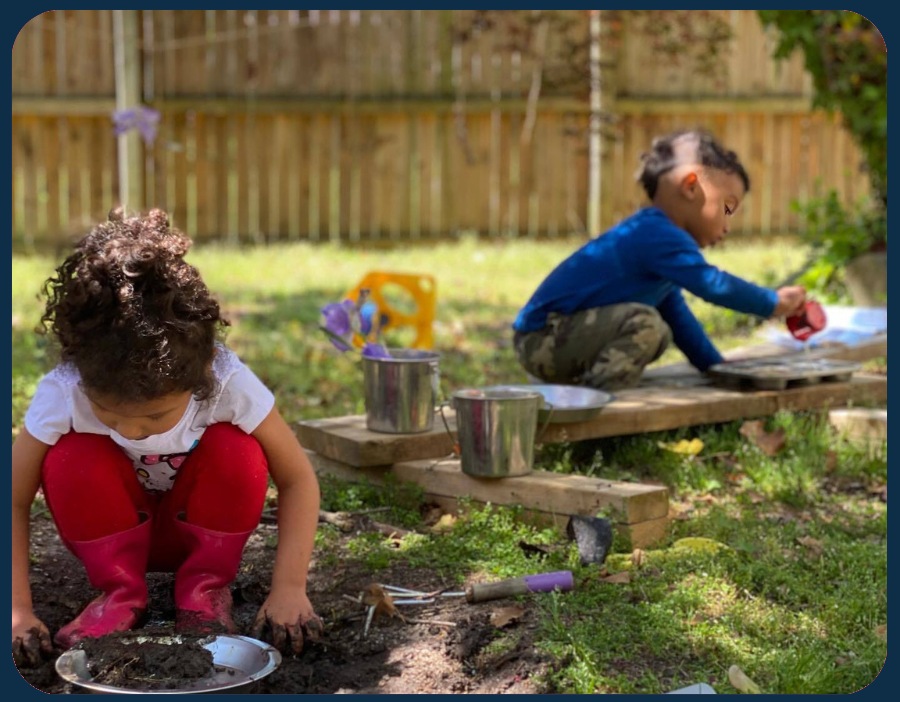 Tinkergarten Anywhere
Enjoy Tinkergarten as a family anytime, anywhere!